FTSE 250 movers: Merlin loses its magic, Aston Martin accelerates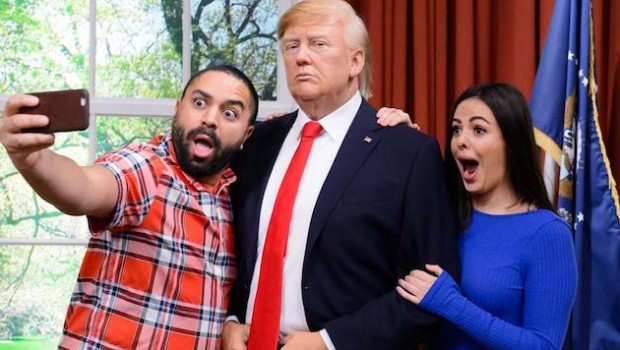 London's FTSE 250 was down 0.81% at 19,341.00 in afternoon trade on Monday, with Merlin Entertainments leading the index lower.
The company, which owns attractions such as Legoland and Madame Tussauds, fell sharply on the back of a downgrade to 'reduce' at HSBC, whose analysts referenced the company's "sluggish" long term underlying performance as the reason behind their changed views on the company, telling clients the firm was "losing its magic".
"Ultimately, we don't see an obvious reason for it to trade at a premium to UK-listed leisure groups such as Carnival and Cineworld, which also have a strong growth story and make similar returns. Merlin isn't a bad business, but we do think it's overvalued," said a note from analysts.
Domino's Pizza also fell afoul of analysts in the City on Monday, with its shares extending their recent drop after UBS last Friday cut its recommendation on the stock to 'sell' and lowered its target price from 245p to 230p, while UDG Healthcare edged downwards ahead of the release of its interim results due out on Tuesday.
At the other end of the pitch, Aston Martin Lagonda was the top riser after analysts at Bernstein raised the stock from 'market perform' to 'outperform', while the JPMorgan Indian Investment Trust followed suit as exit polls suggested that incumbent Prime Minister Narendra Modi was on track for a decisive victory and a second term.
Greggs also made gains, after analysts at Berenberg upped their target price on the bakery chain from 1,600p to 1,780p, praising the group for its "excellent start" to the year.
"Although the recent period was against particularly soft comparatives, we were surprised that on a two-year basis like-for-like growth remained at almost as strong a rate as the weeks that followed the launch of the vegan sausage roll," said the analysts from Berenberg.
"This suggests Greggs is continuing to benefit from greater brand awareness and as a result, we now assume two-year like-for-like growth remains at a similar level until the end of Q3, leading to a full-year forecast of an 8% rise in like-for-like revenue."
Market Movers
FTSE 250 (MCX) 19,341.00 -0.81%

FTSE 250 - Risers
Aston Martin Lagonda Global Holdings (AML) 909.40p 4.53%
JPMorgan Indian Investment Trust (JII) 738.33p 3.55%
Hilton Food Group (HFG) 1,074.00p 2.68%
Greggs (GRG) 2,090.00p 2.55%
HarbourVest Global Private Equity Limited A Shs (HVPE) 1,594.00p 2.18%
Games Workshop Group (GAW) 4,492.00p 2.14%
3i Infrastructure (3IN) 285.33p 2.09%
IP Group (IPO) 90.80p 2.02%
Fisher (James) & Sons (FSJ) 2,035.00p 1.75%
Tritax Big Box Reit (BBOX) 151.33p 1.57%
FTSE 250 - Fallers
Merlin Entertainments (MERL) 347.15p -7.45%
Domino's Pizza Group (DOM) 234.80p -4.59%
Stobart Group Ltd. (STOB) 115.20p -4.48%
Saga (SAGA) 49.48p -4.29%
GVC Holdings (GVC) 604.00p -3.61%
Countryside Properties (CSP) 311.80p -3.59%
Funding Circle Holdings (FCH) 246.00p -3.53%
Premier Oil (PMO) 96.06p -3.38%
Vesuvius (VSVS) 522.50p -3.24%
UDG Healthcare Public Limited Company (UDG) 646.00p -3.15%