FTSE 250 movers: IWG increases, Acacia dulled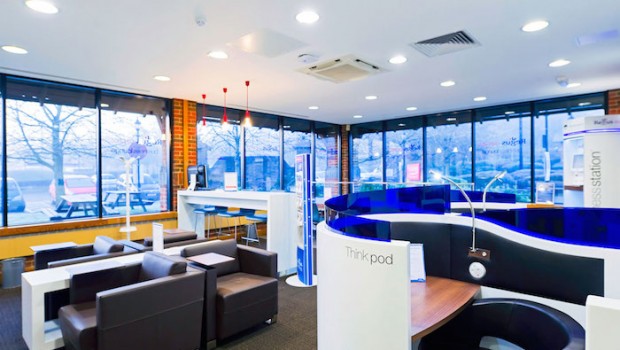 London's FTSE 250 index was 0.30% higher at 19,771.06 in afternoon trade on Monday, with IWG leading the way on the back of a deal from the Land of the Rising Sun.
The office space provider, formerly Regus, rallied as it continued its shift towards a franchise model with a £320m deal to sell 100% of its Japanese office space to Tokyo-listed TKP Corporation, with which it has agreed a master franchise agreement.
Consequently, analysts at Credit Suisse upgraded the stock from 'underperform' to 'outperform' and raised its target price from 200p to 328p, calling the shift towards a franchise business "key" as it could provide benefits to financial leverage, return on capital, volatility and multiples.
Indivior continued to rally after being indicted by a federal grand jury last week and seeing its shares fall almost 80% in a day.
Shares in Energean Oil and Gas jumped after a "significant" gas discovery was made at the Mediterranean-focused oiler's Karish North exploration well.
Construction group Kier was in the green as it said new chief executive Andrew Davies will lead a strategic review to improve cash generation and reduce leverage.
Entertainment One was also on the up as analysts at JPMorgan raised the stock's target price from 623p to 655p, with analysts arguing that the Peppa Pig producer's acquisition of Audio Network was "a nice deal that further limits the exposure to film distribution".
Acacia Mining lost its shine as it said first-quarter gold production fell 13% from the previous year due to lower output at the North Mara and Buzwagi mines.
Other mining stocks also retreated, with Kaz Minerals and Hochschild Mining both in the red as copper and gold prices waned.
"Copper had a strong session on Friday and now we are seeing a bit of profit taking, and that is driving sentiment in the mining sector," said CMC Markets analyst David Madden.
Ultra Electronics
Market Movers
FTSE 250 (MCX) 19,771.06 0.30%

FTSE 250 - Risers
IWG (IWG) 339.25p 23.05%
Indivior (INDV) 42.49p 20.61%
Energean Oil & Gas (ENOG) 845.00p 8.33%
Kier Group (KIE) 375.60p 7.93%
Metro Bank (MTRO) 830.50p 5.66%
Restaurant Group (RTN) 126.40p 3.61%
Entertainment One Limited (ETO) 464.80p 2.60%
Victrex plc (VCT) 2,464.00p 2.41%
Charter Court Financial Services Group (CCFS) 363.50p 2.39%
Genus (GNS) 2,344.00p 2.36%
FTSE 250 - Fallers
Acacia Mining (ACA) 175.87p -8.40%
Contour Global (GLO) 204.50p -3.54%
Kaz Minerals (KAZ) 712.60p -3.49%
William Hill (WMH) 164.10p -2.41%
Ultra Electronics Holdings (ULE) 1,518.00p -2.38%
Hochschild Mining (HOC) 191.40p -2.35%
888 Holdings (888) 151.92p -2.17%
Senior (SNR) 221.80p -1.95%
Saga (SAGA) 56.20p -1.92%
Weir Group (WEIR) 1,715.50p -1.92%