Sunday newspaper round-up: No-deal Brexit, UK banks, Melrose, GVC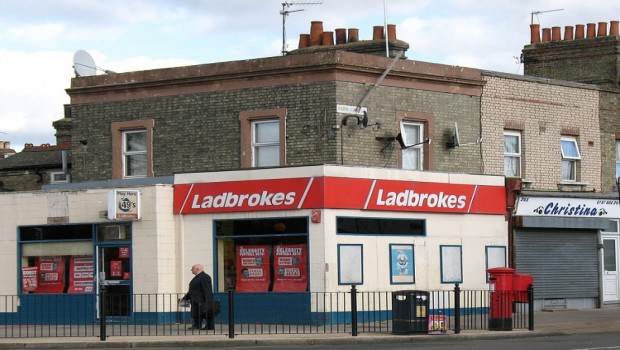 Theresa May is to hold a cabinet crisis summit to prepare for a no-deal Brexit amid fears that a cabinet row between remainers and Brexiteers will stop Britain going it alone, and undermine her negotiating position with Brussels.
No 10 has ordered cabinet ministers to clear their diaries for September 13 to work on a plan to pump fresh cash into critical areas not yet covered by disaster plans. - The Sunday Times
Crashing out of the EU without a deal would risk breaking up the United Kingdom, the former president of the European council has warned.
Herman Van Rompuy, the former Belgian prime minister who was council president until 2014, told the Observer that he believed the threat of a no-deal Brexit was a new "operation fear" tactic being used by the government. But he said it would not work with the EU and warned that such an outcome would end up creating new pressures over Scottish independence.
"The no-deal issue is not just a problem for the UK or Brussels," he said. "It is also an existential threat to the UK itself. One can imagine that a no deal will have a big impact and cause concern in some of the regions. Speaking of Scotland, it could have consequences for them and others." - The Observer
Britain's biggest banks have paid out £71bn for misconduct in the decade since the financial crisis, a Mail on Sunday investigation reveals.
The staggering costs for Royal Bank of Scotland, Lloyds Banking Group, Barclays and HSBC since the 2008 meltdown stem from fines, legal fees and compensation for mistreated customers.
The MoS audit comes as banks continue to grapple with the toxic legacy from the financial crisis triggered by the collapse a decade ago of Wall Street bank Lehman Brothers. - The Mail on Sunday
Melrose is courting bidders in a multi-billion sale of the best-performing part of GKN, the historic engineer the turnaround company acquired less than six months ago in a hostile ­takeover.
The turnaround specialist is due to officially launch a £1.8bn sale of GKN's powder metallurgy division when it posts interim results on Sept 6, according to City sources. - The Sunday Telegraph
The future of Homebase is hanging in the balance as a group of powerful landlords considers legal action over an attempt to slash its rents by as much as 90%.
The DIY chain has asked creditors to approve a three-year turnaround plan that would see 42 stores closed and rents cut by between 25% and 90% on 70 others.
Creditors are due to vote on the company voluntary arrangement (CVA) on Friday. Hilco Capital, the retailer's private equity owner, has agreed to pump in £25m if the insolvency move is approved. - The Sunday Times
Auditors have again sounded the alarm over Doncasters Group, one of Britain's oldest engineers, because of the company's heavy debt load.
The business makes parts for aerospace, automotive and energy sectors and is owned by Dubai International Capital (DIC), the sovereign wealth fund.
DIC attempted to offload Doncasters last year but hopes of a sale this year to a Chinese buyer were torpedoed by security concerns over the group's defence contracts. - The Sunday Telegraph
The deputy Labour leader Tom Watson has criticised the gambling firm GVC over historic practices used to disguise payments from illegal markets.
Watson, a campaigner for tighter regulation of gambling, spoke out after allegations emerged that the FTSE 100 owner of Ladbrokes had employed an American firm to mask transactions in Turkey, Mexico and Brazil.
A report from Associated Press (AP) alleged GVC had been using a company employed by porn websites and debt collectors to hide payments collected from "grey" and "black" markets, where gambling is unregulated or illegal. There is no suggestion of ongoing wrongdoing or that GVC is still using the services of the American company, Allied Wallet. - The Sunday Times
Roman Abramovich is exploring a multi-billion-pound sale of Chelsea football club after rejecting an approach from a US private equity firm.
The Russian oligarch's directors are understood to have hired a specialist investment bank to help with a strategic review after knocking back an offer from Silver Lake Partners, which wanted to buy a minority stake.
The activity follows a £2.0bn bid earlier this year from the Ineos chemicals tycoon Sir Jim Ratcliffe. Abramovich is said to have turned down Britain's richest man because he was holding out for a higher bidder. - The Sunday Times
Reckless directors who allow companies to go bust to avoid debts could be disqualified and fined under new powers handed to the Government's Insolvency Service.
Ministers want to curb ­so-called "phoenixing". This is where liabilities such as pension deficits and supplier payments are left behind by companies, only for businesses to then re-emerge under a different name with a clean bill of health.
The Insolvency Service (IS), which has been flung into the limelight from the catastrophic collapse of Carillion earlier this year, will be able to take ­enforcement action against directors of dissolved companies for the first time. Previously, the IS has only been able to hold directors to account while their companies are in an insolvency process such as administration of liquidation.
The new powers, to be outlined in further detail this autumn, will focus on directors who sell a subsidiary only for that company to collapse into insolvency within one year. - The Sunday Telegraph
Jeremy Corbyn has been made the subject of an official complaint to the Labour party over his suggestion in 2013 that some British Zionists do not understand "English irony".
The Labour leader has since sought to clarify the remarks, which have ensured that the party remains embroiled in a row over its attitude towards antisemitism that has dragged on for months. Some MPs and peers are understood to be discussing the possibility of a kind of split, with one faction awaiting the outcome of the party's handling of Brexit to decide what to do next. - The Observer
Sir Vince Cable, the Liberal Democrat leader, will signal next month that he plans to stand down before the next general election — clearing the way for a successor who is not an MP. - The Sunday Times