Sunday newspaper round-up: Iran, Pennon, Huawei, Boeing, European emissions fines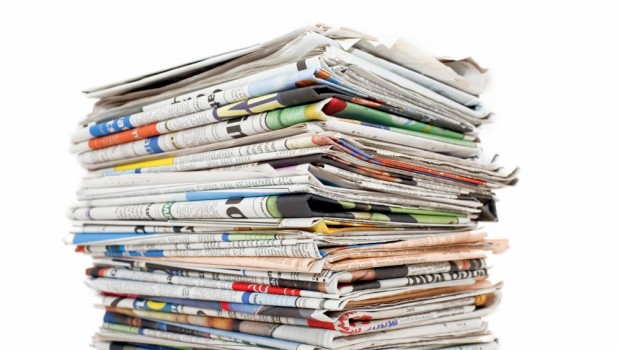 Car-makers face more than £12bn of fines for failing to hit tough new European rules on emissions.
The world's automotive giants have until next year to meet the stringent European Commission rules on exhaust emissions, but most are expected to miss this deadline and be forced to pay huge fines, according to research from PA Consulting. Car-makers are expected to cut sales of big vehicles, instead focusing on selling smaller models, to limit the damage.
Europe has taken a lead on cleaning up emissions, putting huge strain on its automakers. Germany's industrial base, which relies heavily on the likes of Volkswagen, BMW and Daimler, has been particularly hard hit. - the Guardian
South West Water owner Pennon is preparing to flush out buyers in the £4bn sale of its bin collection and incinerator arm after fending off a swoop by one of the world's biggest private equity funds.
Investment bankers from Morgan Stanley and Barclays are understood to have been appointed to sell Viridor, which burns rubbish to generate energy, amid frenzied buyout interest.
City sources said that US private equity titan KKR attempted to jump-start proceedings with a knockout bid for Viridor. - the Telegraph
Collapsed retailer Mothercare will disappear from the high street on Sunday after nearly six decades in business.
The health, beauty and baby product chain will see all 79 of its stores closed by Sunday, with 2,500 jobs lost across the country. - the Independent
Paula Nickolds is in line for a £750,000 payoff after her shock departure from the John Lewis Partnership, which has been plunged into chaos by dismal trading and a contentious restructuring.
The John Lewis boss is leaving just three months after being appointed as the partnership's head of brand. Her departure leaves outgoing chairman Sir Charlie Mayfield's turnaround plan in tatters, and his replacement, Dame Sharon White, scrabbling to fill its threadbare board. - the Guardian
US Government officials will launch a last-ditch attempt to stop Britain allowing Chinese company Huawei to help develop the UK's 5G mobile phone network on Monday.
The officials from America's National Economic Council and National Security Agency are due for face to face talks with their UK counterparts in London.
At issue is which companies will be allowed to develop the UK's fifth-generation - or 5G - wireless technology for mobile phones which began to be rolled out in advanced economies last year.
Both America and Australia have banned Huawei from their 5G networks because of concerns that the firm's relationship with China would expose them to the risk of espionage and sabotage. - the Telegraph
Dennis Muilenburg, who was ousted as Boeing's chief executive last month as the company contended with the biggest crisis in its history, will depart with more than $60m (£45m), the company said Friday.
Mr Muilenburg will not receive any additional severance or separation payments in connection with his departure, and Boeing said he had forfeited stock units worth some $14.6m (£11.2m).
But the value of the other stock and pension awards he is contractually entitled to receive is $62.2m (£47.6m), the company said. Mr Muilenburg also has stock options that could be worth many millions more. - the Independent
Donald Trump has warned Iran against cracking down on protests that broke out after it admitted shooting down an airliner by mistake, killing all 176 people onboard.
"The government of Iran must allow human rights groups to monitor and report facts from the ground on the ongoing protests by the Iranian people," Trump wrote. - the Guardian
The British ambassador to Iran has denied taking part in protests after he was arrested and detained in Tehran yesterday, accusing of stoking anti-government dissent.
High-ranking figures within the Iranian regime are calling for Rob Macaire's expulsion amid rising turmoil in the country over its accidental shooting down of a Ukranian passenger jet last Wednesday.
The UK diplomat, who was posted to the British embassy in Tehran in 2018, was held for several hours after being detained in front of the Amir Kabir University in Tehran, accused of fuelling demonstrations that have spread across the country in the wake of the aircraft crash. - the Times