Sunday newspaper round-up: Brexit, Scottish independence, Land Securities, Pizza Express, Babcock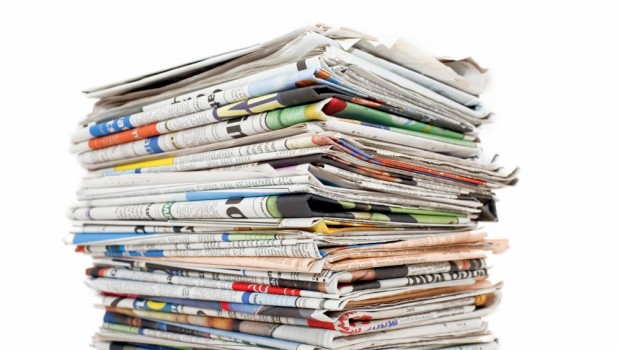 Britain's economy will take years to recover from the uncertainty that has seen companies abandon investment plans and move headquarters abroad, economists warned this weekend.
Dashing hopes that a deal with the EU would mean a new start for business, economists said weak global growth and employers shifting from the UK could see recovery delayed until well into the next decade.
The Japanese carmaker Nissan said last week that a no-deal Brexit would put in jeopardy its UK factory and 30,000 jobs, most in the north-east. - The Guardian
Boris Johnson is pleading with EU leaders to help him 'finish off ' Brexit as a backlash from Tory hardliners and the DUP threatens to derail his fledgling deal.
Amid frantic wrangling, the PM will urge key players including Angela Merkel, Emmanuel Macron and Jean-Claude Juncker to strike a bargain that he can sell in Westminster.
The appeal comes as the moment of truth looms on Brexit, after negotiations were dramatically brought back from the dead.
The sides are now in intensive negotiations on a new 'best of both worlds' blueprint thought to involve Northern Ireland technically staying in the UK's customs union - but Britain collecting tariffs on the EU's behalf. - Mail on Sunday
Nicola Sturgeon has said she will request consent from the UK government for another referendum on Scottish independence "over the next matter of weeks" as a new poll finds support for Scottish independence has risen to 50 per cent.
Speaking on The Andrew Marr Show, the leader of the Scottish National Party (SNP) revealed her request to Downing Street for permission is "coming soon" as she presses forward with plans to hold a vote in the latter half of 2020.
Ms Sturgeon's comment comes after a Panelbase survey for The Sunday Times Scotland found support for Scottish independence has risen to 50%. - The Independent
Pro-remain MPs predicted on Saturday that they were gaining sufficient cross-party support to secure a second Brexit referendum as fresh doubts were raised over whether Boris Johnson can secure a deal with the EU that can pass through parliament.
The push for a second vote appeared to be gaining momentum before what promises to be a dramatic "super Saturday" showdown in parliament next weekend. That emergency House of Commons sitting, called by Johnson, will be held after a critical EU summit in Brussels on Thursday and Friday. It will coincide with a pro-referendum march through London, which organisers say a million people could join. - The Guardian
Jacob Rees-Mogg today issues an appeal to Leavers to back Boris Johnson's efforts to secure a Brexit deal, warning that "compromise will inevitably be needed".
Writing in The Sunday Telegraph, the leader of the Commons insists that "as a Leaver Boris can be trusted".
Invoking an idiom that appears to concede Mr Johnson may make concessions unpopular with Brexiteers, Mr Rees-Mogg states: "If he thinks the ship of state is worth an extra ha'porth of tar he deserves support." - The Telegraph
Labour's pro-Remain MPs have issued a stark warning to any colleagues thinking of backing a Boris Johnson deal that they risk destroying the party and ruining its chances at the next general election.
The prime minister's chances of securing a majority for any new deal with Brussels when parliament meets next Saturday are on a knife-edge, and depend on how many pro-Leave Labour MPs defy the party whip to back the government. - The Guardian
Sterling is set for a further boost if hopes of a Brexit deal are confirmed by the detailed negotiations underway between the government and the EU. However, economists and business groups have warned that an EU trade agreement envisaged by Boris Johnson would inflict considerably more damage on the economy than that proposed by Theresa May.
In a report to be published today by the UK in a Changing Europe think tank, economists say that the prime minister's proposals are likely to end in a "Canada-minus" trade agreement less comprehensive than that between the EU and Canada. - The Sunday Times
Investors in the UK's stock market are expected to enjoy a £240bn "deal dividend" if Boris Johnson can seal a last-gasp Brexit agreement before the Oct 31 deadline.
Stocks in London would rise 10pc and the pound would claw back 8pc against the dollar if a Brexit deal is reached, according to market stress tests conducted by data giant MSCI.
Sterling and UK-exposed stocks skyrocketed into the weekend amid resurgent hopes of a breakthrough in talks between the UK and EU. - The Telegraph
Property giant Land Securities is close to sealing the £650m sale of a portfolio of cinemas, restaurants and indoor ski slopes as it builds a war chest for deals in London's real estate market.
The company is understood to have agreed to sell its 95% share of X-Leisure unit trust to private equity investor CIT. The trust owns 15 leisure schemes including Brighton Marina, Xscape in Milton Keynes and Castleford, and the bars and restaurants around Oxford Castle. - The Sunday Times
Pizza Express could be forced to close up to two in five of its restaurants – putting thousands of jobs at risk and delivering what would be a hammer blow to Britain's embattled casual dining sector.
The Telegraph understands that lenders fear around 40pc of the 470 Pizza Express outlets in the UK are loss-making. One source said that an option under consideration by bondholders is to enter into company voluntary arrangement (CVA) to close stores that are in the red.
Any such plan could put more than 150 restaurants and an estimated 3,300 jobs at threat. - The Telegraph
Defence contractor Babcock is under pressure to replace its finance director after a tumultuous few years.
At least one leading shareholder is agitating for the removal of finance chief Franco Martinelli, who has held the role for five years and spent 12 years before that as financial controller. - The Sunday Times