Sunday newspaper round-up: Boris Johnson, John Bercow, Brexit, Australia, Iraq, BT, Cobham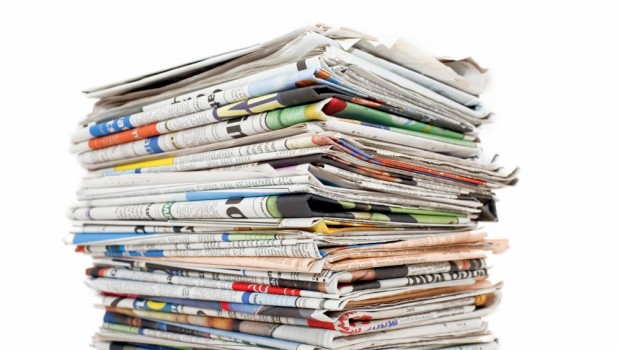 Boris Johnson will dare the Queen to sack him rather than resign as prime minister in an attempt to drive through Brexit on October 31, cabinet ministers have revealed.
In an unprecedented escalation of the constitutional crisis, senior aides said Johnson would not stand aside if his proposals were rejected by Brussels and MPs tried to unseat him to avert a no-deal Brexit.
They said Johnson was prepared to "squat" in Downing Street even if MPs declare no confidence in his government and agree a caretaker prime minister to replace him. - The Sunday Times
Boris Johnson has been warned the Government's chief law officer will resign if he does not write to Brussels to ask for a Brexit extension, The Mail on Sunday has learned.
Attorney General Geoffrey Cox is understood to have conveyed the threat during a 'heated' exchange with the Prime Minister over the Government's concession to a Scottish court last week that Mr Johnson would comply with the Commons' order to ask for a delay if no deal is agreed by October 19.
The concession came despite Mr Johnson's public assertion that he would rather 'die in a ditch' than make such a request. - Mail on Sunday
The EU's chief negotiator, Michel Barnier, has said Boris Johnson's government will have to bear full responsibility for a no-deal Brexit, as more than three years of talks between the UK and Brussels appeared on the brink of collapse last night.
In what appeared to be the opening shots in a blame game as both sides sense failure, Barnier said he could not see how a deal could be done unless the British side came forward with revised proposals within days.
If it refused to do so – and there was no deal as a result – this would be viewed by the EU as the deliberate choice of Boris Johnson's government. - The Observer
A leading Tory Brexit rebel has struck a secret deal with the Liberal Democrats in what is the first significant move towards the formation of a "remain alliance" at the general election.
The Liberal Democrats have agreed to stand aside to help former Conservative Dominic Grieve save his Beaconsfield seat, paving the way for a Brexit showdown at the ballot box. - The Sunday Times
Boris Johnson has warned of plans to 'sabotage' the European Union by vetoing the bloc's seven-year budget if a deal is not reached by October 31.
Britain will leave the EU in 25 days without a deal unless senior figures agree to compromise. In the case of a delay Mr Johnson will 'paralyse' the EU, senior aides revealed.
If Brexit is pushed back after October 31 the leader of the Brexit Party, Nigel Farage, could be drafted in as the British Commissioner in Brussels to 'disrupt' meetings, reports claim. - Mail on Sunday
The Australian government is advising British ministers on Boris Johnson's plans to introduce a points-based system for migrants after Brexit, the Home Secretary has revealed.
Priti Patel told The Telegraph that the Department of Home Affairs in Canberra was "engaging" with the Home Office over plans for a new scheme intended to restore public faith in immigration control.
The disclosure came after Ms Patel met Peter Dutton, her Australian counterpart, while both ministers were in the US for talks with Donald Trump's administration last week. - The Sunday Telegraph
Boris Johnson could be forced to hand over any private text messages and emails he sent to the US technology entrepreneur with whom he has denied an improper relationship – or face prison.
The prime minister has until Tuesday to respond to a summons from the London assembly to provide details of his relationship with Jennifer Arcuri, an entrepreneur whose relationship with Johnson is the subject of several inquiries. - The Observer
John Bercow has been proposed for the role of Britain's caretaker prime minister, as opposition parties plot to sidestep Jeremy Corbyn and form a "government of national unity" composed entirely of prominent backbenchers.
The Commons Speaker has emerged as the new favourite in the race to take over from Boris Johnson if opposition parties succeed in ousting the prime minister with a vote of no confidence.
Bercow would lead a "cabinet of all the talents" made up of backbenchers and MPs leaving parliament at the next election, under plans floated by opposition parties last week. - The Sunday Times
Iraq is on the edge of a mass popular uprising which the government is seeking to stifle through a strictly imposed open-ended curfew and an enforced internet blackout.
Protests, met with a fierce response from the authorities, have gripped Baghdad and spread since Tuesday to southern Iraqi provinces. So far, 19 people have been reported killed, including one policeman, according to authorities. - The Independent
Hitachi is poised to win a £200m train deal on Britain's most lucrative rail network, delivering a fresh blow to struggling rival Bombardier.
Senior industry sources said the Japanese conglomerate is to be awarded a contract to overhaul trains and carriages on the West Coast Main Line.
Hitachi is understood to be working in conjunction with specialist infrastructure fund Rock Rail. - The Sunday Telegraph
A global shortage of ibuprofen appears to have disrupted supplies of the drug in supermarkets, including Tesco and Sainsbury's. - The Independent
Openreach, BT's quasi-independent network subsidiary, has shelved an overhaul of its board amid concerns it would give more sway to the parent company.
Mike McTighe, Openreach's chairman, has been seeking to appoint BT's strategy chief Michael Sherman as an extra director.
He has argued in meetings with industry peers that it would strengthen and speed up decision making as the telecoms sector enters a crucial phase of investment in full-fibre upgrades. - The Sunday Telegraph
Political turmoil and the timing of Brexit could significantly delay or even derail Advent's £4bn takeover of FTSE 250 defence group Cobham.
Analysts at investment bank Berenberg said it would be 'naïve' to think that disruption around Brexit could not have an impact on the deal.
The offer by the American private equity firm to buy Cobham has been referred to the Competition and Markets Authority for an early-stage investigation into whether it poses a threat to national security. - Mail on Sunday