Sunday newspaper round-up: Aviva, Hargreaves Lansdown, TSB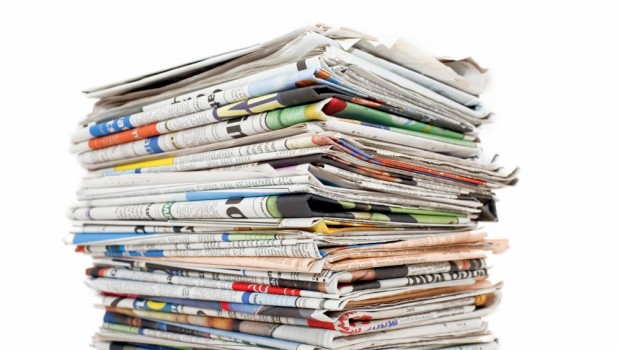 The UK's largest insurer, which has frequently boasted of its family-friendly policies, has pushed out one of its most senior women while she was on maternity leave.
Sarah Morris joined Aviva in August 2015 as its "chief people officer", a role in which she was part of its senior leadership, with a global team of 600 staff, and was the award-winning architect of its equality drive.
The 40-year-old went on maternity leave last July and is understood to have had a son, her first child, in August. She was put on gardening leave at the end of May. - The Sunday Times
Boris Johnson today sets out his stall to be prime minister, pledging to deliver Brexit by "retaining" the £39bn demanded by Brussels until he gets a better deal and saying only he can save the country from Jeremy Corbyn and Nigel Farage.
In the first interview of his campaign, the leadership frontrunner said he would combine a tough line on Brexit with a full-throated return to One Nation Tory policies at home.
Johnson vowed to run the country as he ran London when he was mayor with a "team of stars" in his cabinet and Downing Street enacting policies for "the least well off". - The Sunday Times
Jeremy Corbyn was plunged into a new scandal over his party's handling of bullying and harassment last night after it emerged that his most senior aide dismissed an investigation into a close ally accused of inappropriate conduct around young women.
Karie Murphy, the Labour leader's chief of staff, operated outside formal procedures and said that she would instead "have a word" with Peter Willsman, a veteran activist and friend of Corbyn.
Willsman, 75, was subject to a formal complaint by a young staffer who alleged he asked where she lived, whether she liked clubbing — and sent texts saying he was in his pyjamas. He "refused" to leave her alone. - The Sunday Times
The Conservative leadership contender Michael Gove today appealed to be given a "second chance" as he expressed "profound regret" for having taken cocaine in his early thirties.
In an attempt to draw a line under the controversy the environment secretary admitted he had committed a "crime" and could have gone to prison for the offence. - The Sunday Times
The listed property developer Helical, chaired by one of the industry's most flamboyant characters, has received a secret £500m takeover bid, The Sunday Times can reveal.
The unsolicited move is likely to trigger renewed debate about property valuations after the shopping centre giant Hammerson rejected a £5bn bid from its French rival Klépierre last year. - The Sunday Times
Two senior executives are leaving TSB, including the head of the branch network, as the bank looks to shrink its network under a cost-cutting plan overseen by new chief executive Debbie Crosbie.
Peter Navin, in charge of branches and handling customer complaints after TSB's botched technology migration, is due to leave during the summer.
Richard Davies, who was in charge of commercial banking, is also set to depart. Both sat on TSB's executive committee, which has been cut from 15 to 10 members. - The Sunday Times
The boss of Britain's biggest stockbroker last night issued a grovelling apology for its role in the Neil Woodford furore that has seen thousands of savers blocked from accessing their nest eggs.
Hargreaves Lansdown, an online broker used by 1.1 million people to manage their personal investments, has come under fire for its links to Mr Woodford, who last week suspended his beleaguered £3.7 billion Equity Income Fund to stop investors withdrawing savings.
Until the suspension on Monday, Hargreaves Lansdown had included the fund among its 'Wealth 50' list of favourite investments – despite Mr Woodford suffering a run of poor performance and the fund being shunned by rival brokers. - Mail on Sunday
Michael Gove's cocaine confession means he could be banned from travelling the US.
His admission to taking the drug could put him in breach of visa rules, which require the applicant to answer whether they have ever violated laws related to possessing, using or distributing illegal drugs. - Mail on Sunday
The Conservative leadership hopeful Jeremy Hunt has claimed Angela Merkel would be willing to renegotiate the UK's Brexit deal and possibly the Irish border arrangements opposed by Eurosceptics.
The foreign secretary said he had spoken to the German chancellor on the sidelines of D-day commemorations last week and she had indicated that the EU was "willing to negotiate on the package" if a new prime minister had the "right approach".
His claim flies in the face of repeated assertions from Brussels that the withdrawal agreement cannot be reopened to change the Irish backstop, which Eurosceptics reject because they fear it may keep the UK in a customs union indefinitely. - The Observer