William Barr claims Trump's tweets make job 'impossible'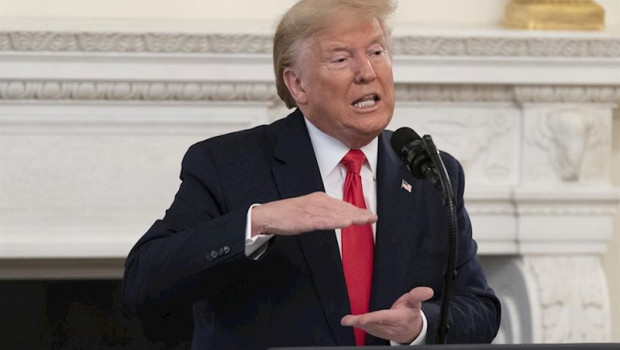 US Attorney General William Barr said that President Donald Trump "undercuts" him and makes it "impossible" for him to do his job by tweeting.
His criticism comes amid the intense scrutiny from the Justice Department over the handling of a case involving Roger Stone - a convicted former advisor to the president.
Trump tweeted about the case and attacked prosecutors' handling of it and said it was a "miscarriage of justice".
After all prosecutors withdrew from the case, Barr was accused of bowing to presidential pressure as he withdrew the initial sentencing recommendation of seven to nine years in jail.
"I think it's time to stop the tweeting about Department of Justice criminal cases," said Barr, insisting that he had made his decision on the sentencing recommendation independently of the White House.
"I'm not going to be bullied or influenced by anybody, whether it's Congress, newspaper editorial boards, or the president. I'm going to do what I think is right," he added.
"I cannot do my job here at the department with a constant background commentary that undercuts me."
Senate Majority Leader Mitch McConnell said that the president should listen to Barr's advice.
"If the attorney general says it's getting in the way of doing his job, the president should listen to the attorney general," the Republican senator told Fox News.