UN claims North Korea trying to protect nuclear missiles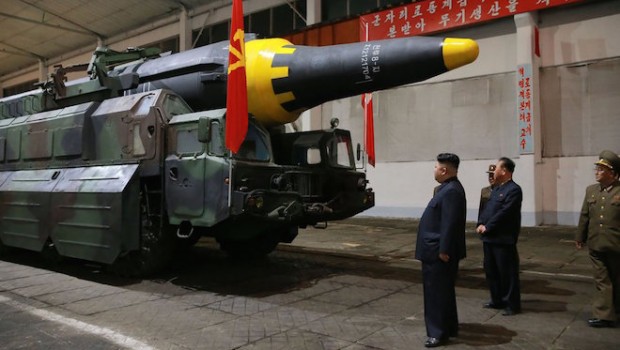 UN monitors claim that North Korea is trying to shield its nuclear and ballistic missile programmes from military strikes.
According to Reuters, the report to the 15-member UN Security Council on Monday said that North Korea was using "civilian facilities, including airports, for ballistic missile assembly and testing with the goal of effectively preventing decapitation strikes on a smaller number of identified nuclear and missile assembly and manufacturing sites."
Monitors also said they "found evidence of a consistent trend on the part of the Democratic People's Republic of Korea to disperse its assembly, storage and testing locations."
The report came amid preparations by the US and North Korea for a second summit between the two countries' leaders later in the month. It would be the second such 'denuclearisation' summit, with the first one held in June 2018 having yielded "tremendous progress", according to US president Donald Trump.
During that first meeting in Singapore, North Korea agreed to work towards the "denuclearisation of the Korean peninsula" in exchange for a withdrawal of US sanctions, but some observers said the details of its commitments were vague.
And now the confidential UN report to which Reuters had obtained access, appeared to show that denuclearisation might still be a more distant prospect than what the Trump administration had been hoping for.
Pyongyang has long held that it would never agree to yield its nuclear stockpile unilaterally until Washington had removed any threat to it, including by withdrawing its forces in South Korea, as well as calling for the US-led sanctions on the regime to be lifted and for a formal armistice to be signed ending the 1950-53 Korean War.
Nonetheless, separate reports citing South Korean officials indicated that Washington and Seoul would be willing to sign an armistice agreement with the North in exchange for Pyongyang's dismantling of its nuclear complex at Yongbyon.
The US special envoy for North Korea, Stephen Biegun, was to meet his North Korean counterpart on Wednesday, in Pyongyang, to prepare for the second summit between Donald Trump and Kim Jong Un.