UK's Hammond 'considered' quitting over May legacy spending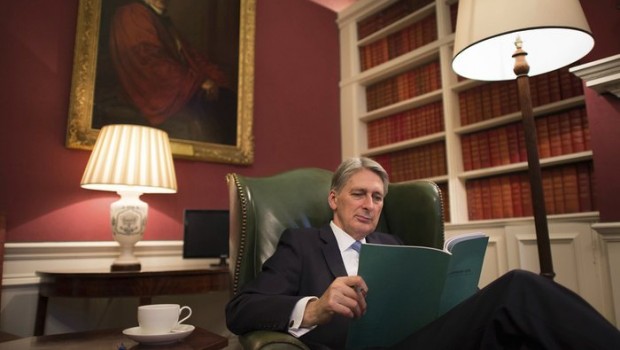 UK finance minister Philip Hammond considered quitting over Prime Minister Theresa May's legacy spending plans, British media reported on Tuesday, citing unnamed sources.
Hammond was reportedly unhappy with May's plan to spend up to £27bn on education over three years, including higher pay for teachers.
Sources were quoted as saying the finance minister believed the outgoing prime minister should not bind the hands of her successor with large spending pledges.
May resigned as the Conservative party's leader on June 7 after failing to get her Brexit deal though parliament. However, she said she would stay on as prime minister until the leadership contest was concluded.
Overnight the Press Association initially reported that Hammond was on the brink of quitting over the row just weeks before May leaves office.
However, the Guardian newspaper later cited an unnamed "senior" government source that Hammond was "frustrated" and may have threatened to resign but he was unlikely to do so.
"It's not that he doesn't recognise there are pressures," the paper cited the source as saying.
"He believes strongly that decisions on long-term spending should be made by the next person. They will have pressures relating to their Brexit proposal and need to be able to consider bids in the round."
Downing Street reportedly asked Hammond to free up money from the £27bn "war chest" he set aside in case of a no-deal Brexit to fund the education plans, the PA report stated.
"It is a fact though that school funding in England is at its highest ever level – rising from almost £41bn in 2017-18 to £43.5bn by 2019-20."
"But while there's more money going into our schools than ever before, we know they face budgeting challenges."
Despite claims of higher spending, there have been reports of teachers across the UK spending their own cash to buy vital resources and materials.
A survey of 4,386 staff by the teachers' union NASUWT in April revealed that more than half spent their own money on buying basic necessities in the last year. Three-quarters said they bought food, 29% and 25% clothing or shoes.
The highly-respected Institute for Fiscal Studies said total school spending per pupil had fallen by 8% in real terms between 2009–10, when the Conservatives came to power, and 2017–18.
"This was mainly driven by a 55% cut to local authority spending on services and cuts of over 20% to school sixth-form funding," the IFS said in a report on education spending.
New research from the IFS released on Tuesday said the government would need to spend an extra £3.8bn, or an 8.6% increase in spending in 2019-20, just to reverse the 8% in cuts since 2009-10.
Many of the Conservative leadership hopefuls have pledged to reverse cuts and/or protect per pupil spending over the course of the next spending review.
May, forever tainted by wiping out her parliamentary majority at the 2017 General Election and the Brexit fiasco, is desperate to secure some form of legacy before she departs Downing Street. She has made pledges on climate change and mental health since her resignation.