Defence secretary unveils cut-price warship plan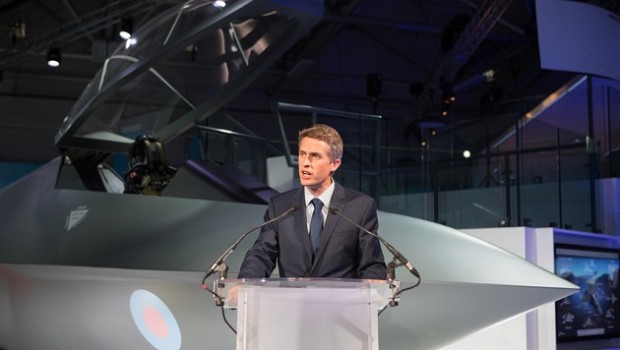 The Ministry of Defence has unveiled plans for two new cut-price military ships and a swarm of unmanned drones as part of a wider plan to modernise the armed forces on the cheap.
Giving a speech at the Royal United Services Institute on Monday, Secretary of State for Defence Gavin Williamson said the ships would be "globally deployable, multi-role vessels", able to conduct a wide range of operations from "crisis support to war-fighting". One ship will be based in the Indo-Pacific region and the other in the Mediterranean.
He added: "They would support our Future Commando Force. Our world-renowned Royal Marines – they will be forward deployed at exceptionally high readiness and able to respond at a moment's notice, and bringing the fight from sea to land."
It is understood that the MoD is looking to buy procure civilian passenger ferries or container vessels to convert into the warships. The two new vessels will be fitted with state-of-the-art command and control capabilities, helicopters, fast boats and have room to carry up to 400 commandos.
The process of buying and converting the ships is expected to cost tens of millions of pounds, with around £7m put aside to buy the drones, according to The Times. Williamson said they would create "swarm squadrons of network-enabled drones capable of confusing and overwhelming enemy air defences" which interacted with the Royal Airforce's hi-tech F35 fighter jets. The drones are expecting to ready for use by the end of the year.
The MoD is looking to modernise the armed forces and adopt new technologies through its dedicated multi-million-pound Transformation Fund. The ships and drones will the first assets brought through the fund.
Williamson also used the speech to warn that Britain must be prepared to use "hard power" to protect its interests, and said the UK must stand up to any country that flouts international law. He announced plans to send the Royal Navy's new aircraft carrier HMS Queen Elizabeth – the country's largest warship – on its first operational mission. It will visit the Mediterranean, Middle East and the Pacific region, where China has been involved in a dispute over territorial claims.
The Prime Minister had not yet agreed precise details of the deployment of the Elizabeth carrier, a 10 Downing Street spokesman said on Monday.
While there are concerns about China, the spokesman said it was "also a country where we have a strong and constructive relationship".