UK govt under fire over business rate changes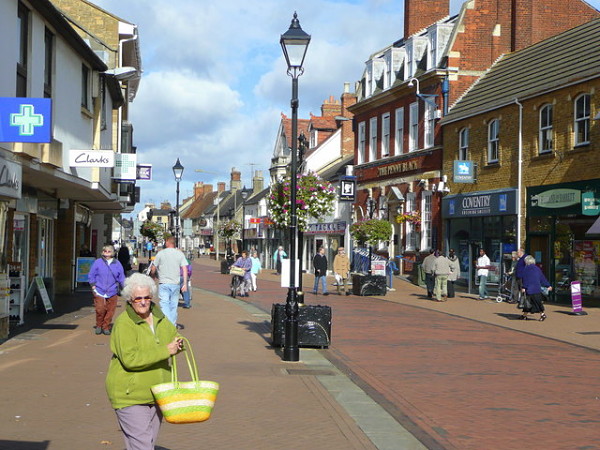 A group of UK small business representative bodies have hit out at planned rises in business rates and changes to the appeals system.
In a letter to the government, the 13 groups, including the Confederation of British Industry and British Retail Consortium, say the wording of one of the proposed changes could stop firms from appealing against rate rises.
Some retailers are facing steep rises in rates from April 1 this year after the first property revaluation since 2010.
Businesses pay rates based on the rental value of the size of their occupied space. Other factors taken into account include types of business. At the last revaluation almost 50% of business appealed against their bills.
The government wants to cut the number of appeals and introduce a margin of error on valuations with a range of "reasonable professional judgement". It rejects claims that it is trying to block appeals.
However, some experts argued that the margin could be too wide, forcing business into overpaying.
John Webber, head of ratings at property company Colliers International, told the BBC that valuations were based on opinion, which could cause major problems.
"Every rateable value is an opinion, so there will be a boundary of judgement there. The problem you're going to have is if you have a property with a rateable value of £100,000 and you think it should be £90,000, then that 10% tolerance is arguably still within the bounds of reasonable professional judgement," he said.
"Therefore, the list will not be altered and as the rating list lasts for five years potentially you will be paying, over a five year period, at least 10% more than you should do."
BRC chief executive Helen Dickinson said all businesses should pay "its fair share".
"However, the plans for the new appeals process would mean that a business rates valuation determined to be inaccurate by the independent Valuation Tribunal for England, would only be corrected if it is deemed 'outside the bounds of reasonable professional judgement'."
"This would be unfair to ratepayers and create additional uncertainty for local government. Instead, a collaborative working relationship between the Valuation Office Agency and ratepayers, where information and evidence can be shared and appeals avoided, should be sought."