UK govt considers air duty cut to save Flybe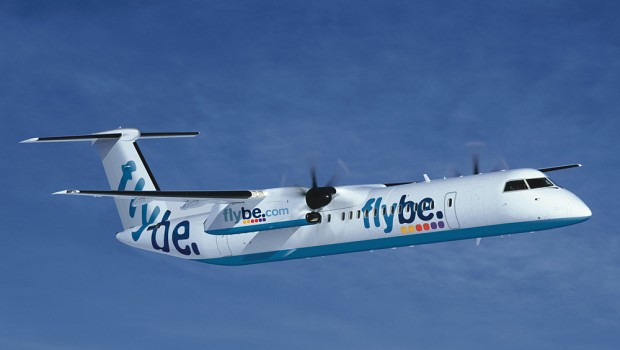 UK government officials were set to meet on Tuesday in an attempt to save regional air carrier Flybe from collapse with a potential cut in flying taxes on the table.
Finance Minister Sajid Javid along with the business and transport departments were thinking about cutting air passenger duty (APD) on all domestic flights which would allow Flybe to defer a tax bill of about £100m for three years.
The plan would avoid any breach of European Union state aid rules and give the airline the breathing space it needed to put a turnaround plan in place and save 2,000 jobs.
Flybe's network includes more than half of UK domestic flights outside London. The company a year ago was rescued by a consortium led by Virgin Atlantic.
Air passenger duty is charged on each passenger on a flight leaving the UK with the amount set according to the distance to their final destination.
However, the move was criticised by environmental groups, with chief Greenpeace scientist Doug Parr saying that cutting air passenger duty "encourages flying and should not be messed with [or] reduced in order to save a struggling airline".
"If this becomes response of government confronting tricky industrial issue, can be little hope for UK decarbonisation efforts."
"They cannot claim to be a global leader on climate one day, then making the most carbon-intensive kind of travel - flying - cheaper the next."
The government was forecast to rake in £3.7bn in passenger duties this financial year, according to the Office for Budget Responsibility (OBR). That would represent 0.5% and is equivalent to around £130 per household and 0.2%, the OBR said.
The amount raised has trebled since it was introduced in 1994, driven by the rise in low cost carriers, resultant increase in passenger numbers and successive governments that have identified it as an easy source of general revenue.
"APD receipts stood at £3.4bn in 2017-18 and are forecast to rise steadily to £4.4bn by 2023-24. That rise is explained by continued growth in air passenger numbers, as well as rising duty rates," the OBR said.
The tax was controversially doubled by then prime minister Gordon Brown. Its revenues do not go towards funding environmental policies. Introduced in 1994, it was originally £5 per person for short-haul flights, and £10 elsewhere, according to the industry lobby group A Fair Tax on Flying. Passengers now pay up to £150 on long-haul flights.