Belligerent UK deputy PM Raab quits after bullying findings
'Abrasive' minister acted in 'intimidating, aggressive' manner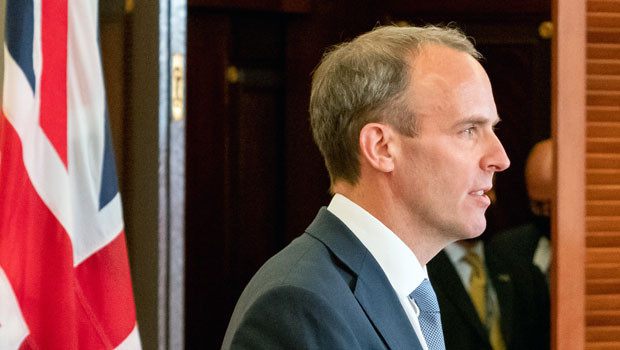 UK deputy prime minister and Justice Secretary Dominic Raab has resigned after he was found to have bullied and harassed civil servants.
The departure of the abrasive hard-right member of Prime Minister Rishi Sunak's cabinet comes after an investigation into claims that his behaviour was so bad staff would vomit before meetings with him.
Barrister Adam Tolley, brought in to conduct the probe into Raab, said he had shown "unreasonably and persistently aggressive conduct in the context of a work meeting".
"It also involved an abuse or misuse of power in a way that undermines or humiliates. He introduced an unwarranted punitive element."
"On a number of occasions at meetings with policy officials, the DPM acted in a manner which was intimidating, in the sense of going further than was necessary or appropriate in delivering critical feedback, and also insulting, in the sense of making unconstructive critical comments about the quality of work done."
In an angry, belligerent and defiant resignation letter to Sunak, Raab said the conclusions of a report into his conduct set a "dangerous precedent" but stressed he wanted to "keep his word" after undertaking to quit if it found against him.
He also warned that the report's findings against him were "flawed and set a dangerous precedent for the conduct of good government".
"It will encourage spurious complaints against ministers, and have a chilling effect on those driving change on behalf of your government – and ultimately the British people."
In a response letter, Sunak said Raab had "rightly" undertaken to resign if the report made any finding of bullying. "You have kept your word."
"But it is clear that there have been shortcomings in the historic process that have negatively affected everyone involved. We should learn from this how to better handle such matters in future."
Sunak is now under pressure for keeping his deputy prime minister in post in a week where he himself was under investigation for failing to declare his wife's interest in a childcare business that could benefit from a change in government policy.
Reporting by Frank Prenesti for Sharecast.com