Trump used losses to pay no income tax, report says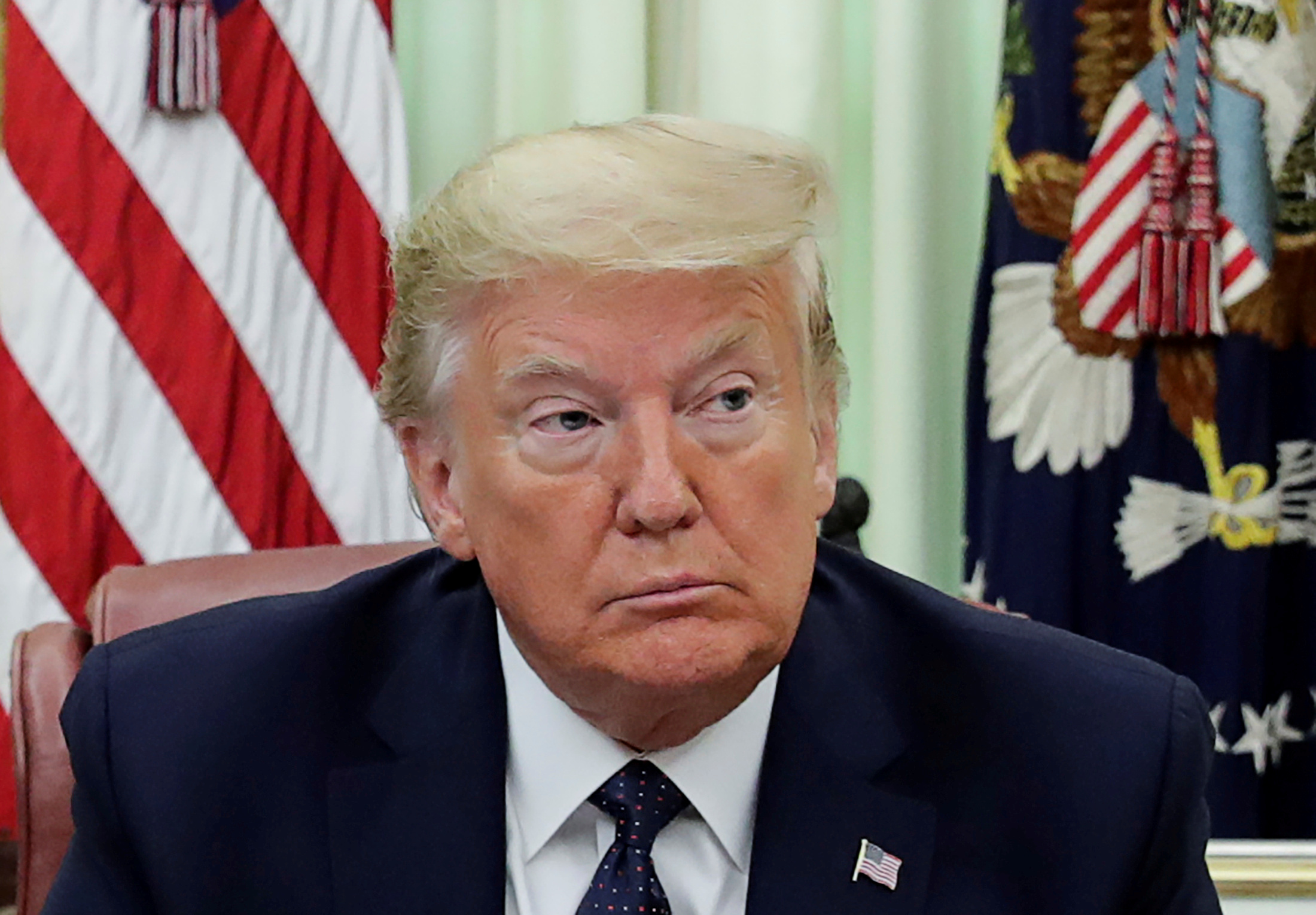 US President Donald Trump paid just $750 in federal income taxes in 2016 and 2017 and in many years paid none at all, the New York Times reported after obtaining tax return information Trump has withheld.
In 10 of the previous 18 years, Trump paid no federal income taxes, mainly because he reported losing more money than he made, the report said. The New York Times said Trump's ailing business empire had been propped up by earnings from his reality TV show The Apprentice.
"His reports to the IRS [Internal Revenue Service] portray a businessman who takes in hundreds of millions of dollars a year yet racks up chronic losses that he aggressively employs to avoid paying taxes," the New York Times said.
The revelation that Trump, supposedly a multibillionaire, pays less in tax than millions of ordinary Americans will add bite to his first debate with Democratic challenger Joe Biden on Tuesday. Trump recorded $70,000 to style his hair during The Apprentice as a business expense, the report said.
The New York Times said Trump's income from The Apprentice and licensing deals was dwindling, putting him in a "tightening financial vice" as repayments on big loans come closer.
Trump has refused to publish his tax returns in a break with a tradition going back to the 1970s. He has said he cannot reveal the figures because they are being audited by the IRS but the IRS has said there is no reason not to publish.
Trump said on Sunday the report was "made up" and "totally fake news" - an accusation he makes often when confronted by critical coverage.
The report said Trump's personal liability was $421m and that he would have to pay more than $300m in loans during his second term as president if reelected in November. Trump's golf courses and resorts make heavy losses that offset income taxes he might otherwise pay, the paper said.
Michael Cohen, Trump's former lawyer, told Congress in 2019 that the president exaggerated or underestimated the value of his assets when it suited him to get bank loans or reduce tax bills. Cohen was sentenced to three years in prison in December 2018 for tax evasion and campaign finance violations.
The New York Times said its initial story was an overview of Trump's affairs and that it would publish more details in furthe instalments.