Trump lashes out at WHO and threatens to withdraw funding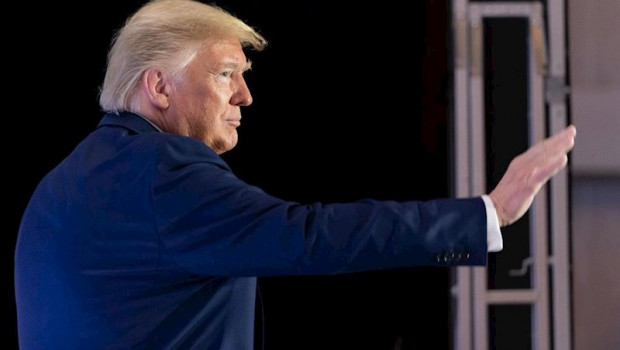 US President Donald Trump lashed out at the World Health Organization late on Tuesday over it's handling of the coronavirus pandemic and threatened to withhold US funding.
Donald Trump said the global health watchdog had gotten "every aspect" of the coronavirus pandemic wrong.
"They did give us some pretty bad play calling ... with regard to us, they're taking a lot of heat because they didn't want the borders closed, they called it wrong. They really called, I would say, every aspect of it wrong," Trump said at a White House press conference Tuesday.
The WHO declared the outbreak a global emergency mid-January and declared the Covid-19 a pandemic on 11 March.
"Take a look, go through step by step. They said there's no big deal, there's no big problem. There's no nothing, and then ultimately when I closed it down, they said I made a mistake in closing it down and it turned out to be right," Trump said, referring to travel restrictions he put in place on people flying to the US from China on 31 January.
The WHO has praised some of the US response measures against the virus but has been critical of others such as Trump's insistence on calling the disease the "Chinese virus".
Trump said he is thinking about withholding funds to the WHO, saying the international agency pushed back on his travel ban from China early in the COVID-19 outbreak.
It's unclear how Trump would do this, however. Congress has already authorized $122m for the WHO for this fiscal year.
Trump has proposed a cut in funding to $58m for the 2021 fiscal year although Congress was unlikely to authorise such a drastic funding cut.
"We're going to put a hold on money spent to the WHO" Trump said. "We will look at ending funding because you know what, they called it wrong."
His comments repeated criticism he posted on Twitter earlier Tuesday.
"The W.H.O. really blew it. For some reason, funded largely by the United States, yet very China centric. We will be giving that a good look."