Trump escalates war of words over UK cable leak
President says he won't work with British ambassador
US leader also attacks May, claiming she made 'mess' of Brexit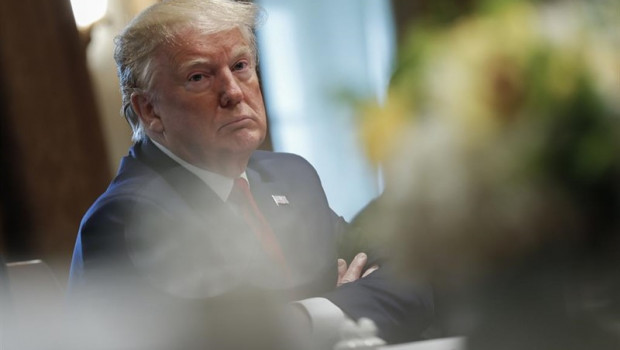 The row between the UK and US over leaked diplomatic cables describing Donald Trump as "inept" escalated overnight as the president said he would not work with British ambassador Kim Darroch.
In a series of typically bombastic messages, Trump also slammed UK Prime Minister Theresa May's handling of Brexit, calling it a "mess" and claiming she had ignored his advice on the subject.
Downing Street effectively shrugged off Trump's reaction by restating its "full support" for Darroch, who has been removed from the invitation lists of several Washington functions after the contents of his diplomatic cables were leaked to a British newspaper.
"We have made clear to the US how unfortunate this leak is. The selective extracts leaked do not reflect the closeness of, and the esteem in which we hold, the relationship," a Downing Street spokesman said.
However, he added that ambassadors needed to be able to provide honest assessments of the politics in the country they were posted to.
In a furious tirade on social media, Trump claimed he did not "know the ambassador, but he is not liked or well thought of within the US".
"We will no longer deal with him. The good news for the wonderful United Kingdom is that they will soon have a new prime minister."
The leaking of the cables, in which Darroch called the Trump administration "dysfunctional", appeared designed to undermine the ambassador.
Whoever replaces May at the end of the month faces a dilemma of either recalling Darroch and appearing to cave into Trump's bullying, or risk further damage to Britain's so-called "special relationship" with what it claims is its closest ally.
Trump also doubled down on his insults, as he often does when criticised, taking aim at May over Brexit - completely contradicting himself while in the UK on a state visit last month when he said she had done a "good job".
"I have been very critical about the way the UKand Prime Minister Theresa May handled Brexit. What a mess she and her representatives have created. I told her how it should be done, but she decided to go another way."