Trump flounces out of 'waste of time' shutdown talks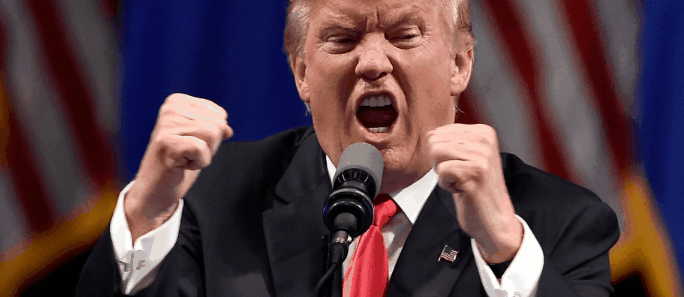 US President Donald Trump stormed out of a meeting with Congressional Democrat leaders on Wednesday after they continued to refuse his demands to fund a border wall with Mexico.
Senate Minority leader Chuck Schumer said Trump "slammed the table" before abruptly leaving the meeting after House of Representatives Speaker Nancy Pelosi said she would not approve funding for the wall.
"He asked Speaker Pelosi: 'Will you agree to my wall?' She said no, and he just got up and said we have nothing to discuss and walked out," Schumer told reporters after the meeting.
"Again, we saw a temper-tantrum because he couldn't get his way."
The impasse has led to a partial government shutdown affecting 800,000 federal employees who are not being paid.
Trump confirmed his hasty exit, calling the meeting a "waste of time".
"I asked what is going to happen in 30 days if I quickly open things up, are you going to approve Border Security which includes a Wall or Steel Barrier? Nancy said, NO. I said bye-bye, nothing else works!" he said.
Trump has demanded $5.7bn (£4.5bn) to build a barrier, a major election pledge, despite the fact that he told Americans Mexico would be forced to pay for the wall.
However, he encountered the first real opposition to his policies since being elected in 2016 as the Democrats this month took control of the House of Representatives.
Overnight, Trump upped the ante through his first televised Oval Office address to the nation, where he tried to portray the border situation as a humanitarian and security crisis.
He also threatened to declare a national emergency over the issue, which would allow him to bypass congress and build the wall.