Trump attacks Democrats in impeachment battle as second whistleblower comes to light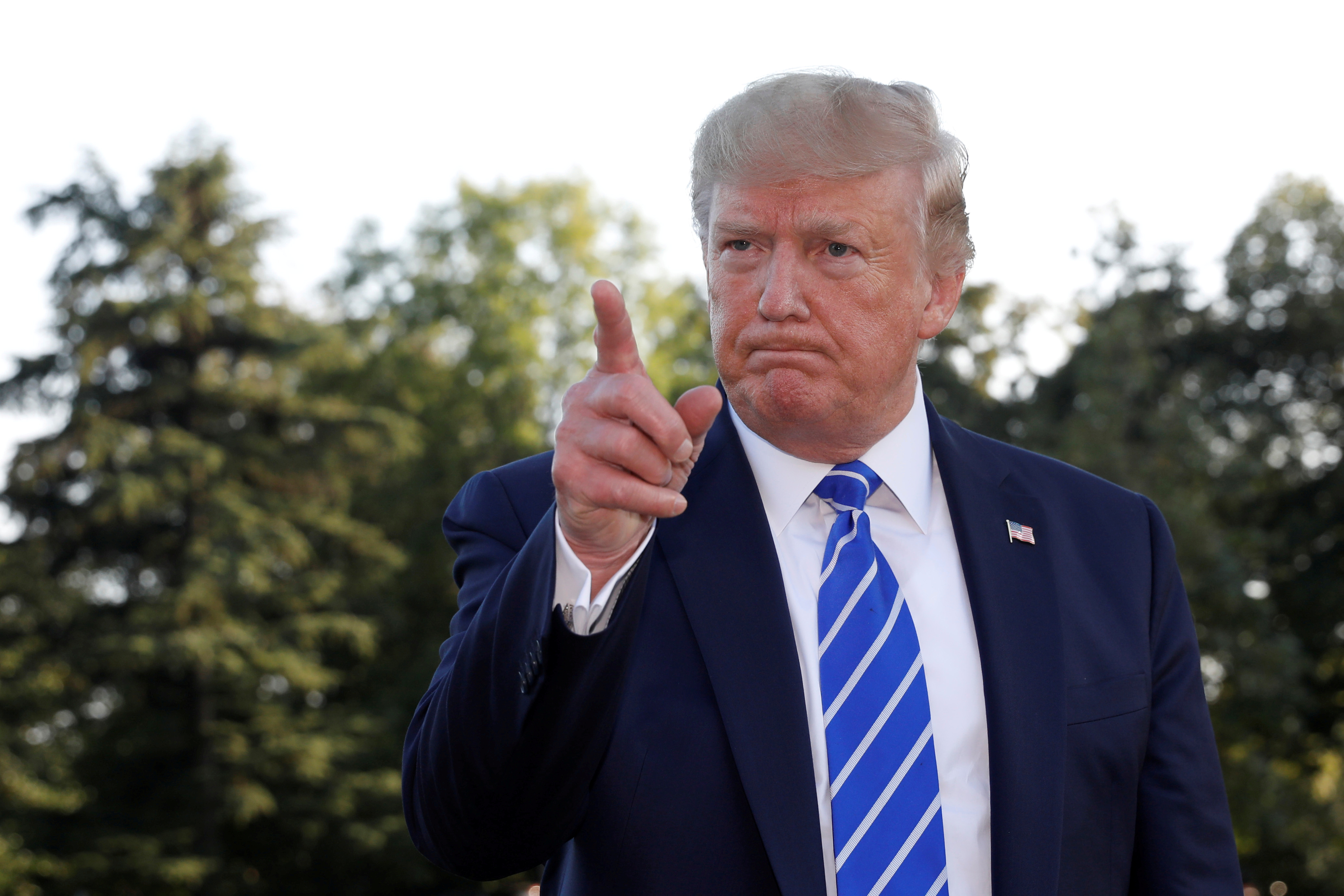 US President Donald Trump attacked House Speaker and top Democrat Nancy Pelosi on Sunday saying she could be guilty of treason.
The comments came as the President was subjected to further pressure from the impeachment battle and as a second whistleblower surfaced.
"Nancy Pelosi knew of all of the many Shifty Adam Schiff lies and massive frauds perpetrated upon Congress and the American people," Trump said on Twitter, referring to House Intelligence Committee Chairman Adam Schiff.
Trump has attacked Schiff for his characterisation of a call the president held with Ukrainian President Volodymyr Zelenskiy in which he appeared to solicit an investigation from Kiev into Democratic presidential candidate Joe Biden and his son's business affairs in Ukraine.
Democrats say Trump's effort to "find dirt" on the Bidens was an abuse of power.
The US President also stated, without presenting any evidence, that Schiff helped draft the whistleblower complaint at the heart of the inquiry.
Referring to Schiff's actions, Trump tweeted: "This makes Nervous Nancy every bit as guilty as Liddle' Adam Schiff for High Crimes and Misdemeanors, and even Treason."
"I guess that means that they, along with all of those that evilly 'Colluded' with them, must all be immediately Impeached!"
In a further unexpected development, over the weekend reports surfaced that lawyers for the intelligence official that set off the impeachment fight were now acting for a second whistleblower.
Attorney Mark Zaid told CNN that the person worked in the intelligence community and had first-hand knowledge that supported the claims made by the first whistleblower.
The new whistleblower could potentially blow a hole in the key GOP defense, some observers said.
Trump responded on Saturday night saying: "The first so-called second hand information "Whistleblower" got my phone conversation almost completely wrong, so now (sp) word is they are going to the bench and another "Whistleblower" is coming in from the Deep State, also with second hand info."