UK MPs say banks putting poor, elderly at risk with branch closures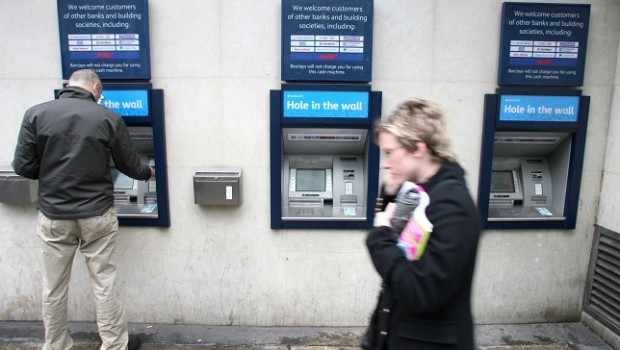 Britain's banks are putting the elderly and poor at risk through increasing branch closures, a powerful commons committee said on Monday.
The all-party Treasury select committee said the UK risked becoming a cashless society unless action was taken to stop ATM closures.
It also said a new law may be needed obliging financial service providers to act in their customers' best interests.
"To protect the freedom of consumers to pay for goods and services how they choose, free access to cash must be maintained for those who need it. This includes free-to-use ATMs. Failure from the Government to intervene risks the UK inadvertently becoming a cashless society," the committee said in a report.
"For the most vulnerable in society, this would have stark consequences."
Citing research from the Financial Conduct Authority, the committe said 3% of UK adults, or 1.3m people, had no current account and no alternative e-money account.
The committee said banks were "ushering customers towards the Post Office, which provides basic services, as a replacement for branches they shut down.
"The Post Office provides this service at a loss. Taxpayers should not be subsidising the big six banks' lack of branches," the MPs said, adding that it was "not an optimum environment for customers, particularly vulnerable ones...as staff are typically not banking specialists".
"In cases where the 'last bank in town' is due to close, banks should be required to provide and fund 'banking hubs' in the local Post Office, with adequately trained staff."
Committee chair Nicky Morgan said financial inclusion "should be of the utmost priority for financial services providers, the government, and financial regulators".