UK travel restrictions on dozens of countries set to be relaxed - reports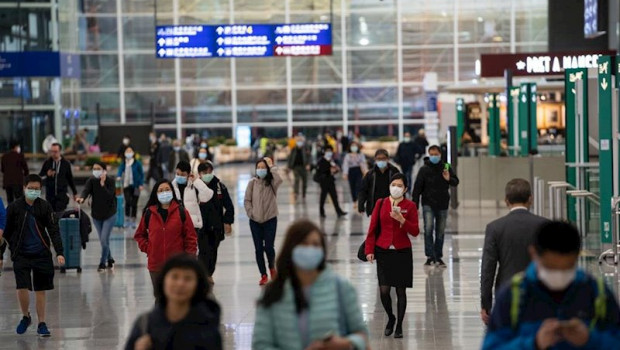 The government is set to scrap quarantine plans for travellers arriving from as many as 75 countries, it was reported on Thursday.
According to multiple reports, the government has effectively abandoned plans for air bridges between individual countries and will instead exempt a wide number of countries from any restrictions.
The Telegraph said that from Monday, those wishing to travel to the countries included on the list will no longer have to isolate for 14 days upon their arrival in the UK. Countries included on the list are expected to be from the government's green list of low-risk nations.
The ban on non-essential travel to a range destinations, imposed by the Foreign Office, is also expected to be lifted, including to the whole of the European Union, British territories, Turkey, New Zealand and Australia, among others.
However, non-essential travel to countries with high rates of coronavirus – including the US and Brazil – will remain banned.
The Department of Transport is expected to confirm the list of countries on Friday, it was reported, although so far it has not made any official comment beyond an initial statement on Monday.
Transport secretary Grant Shapps told Parliament that the UK would "shortly begin to ease the health measures" at the border, allowing passengers to be exempted from self-isolation requirements.
The government then confirmed that a full list of countries and territories from which arriving passengers would exempted from self-isolation requirements would be published "later this week".
Shapps had been pushing for air bridges, or corridors, for non-essential travel, whereby two countries with relatively low levels of coronavirus cases agree travel restrictions between them to be relaxed. However, it has been reported that the government feels the policy is increasingly unworkable in practice. Attempts to establish an air bridge with Greece have so far proved unsuccessful, with the country suspending all flights form the UK and Sweden until 15 July.
Inbound passengers have been obliged to self-isolate for 14 days since 8 June.