ERG plans to ensure original Brexit date is upheld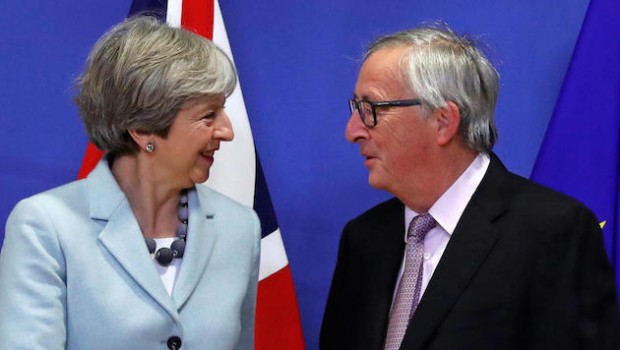 Eurosceptic European Research Group brexiteer Steve Baker has said that he has plans to ensure the UK leaves the European Union on the original Brexit date, 29 March.
A day before the vote on Thursday that will decide if Brexit is delayed at least for a few months, the ERG's deputy chair told ITV his Eurosceptic allies have "things they could do" to ensure the original date is upheld.
"Unless the law is changed we're leaving on the 29th of March", he said. "There are some things we could do to prevent the law going through".
When asked if he "might do that" Mr Baker emphatically said: "Yes."
"Parliament should not invalidate everyone's vote by ignoring the referendum so it's not just the 17m people who voted leave. If we asked the public to make a major constitutional choice in a referendum and then ignore their vote that invalidates everybody's vote," Baker went on to say.
The hardline Brexiteer also said he would not vote for Theresa May's Brexit deal unless it "changes substantially and the UK becomes an independent country."
He said: "If it doesn't change substantially, if we can't become an independent country, then no I won't be voting for it.
"And I know I will have the support of all the leaders of the campaign groups out there because I canvassed their opinion earlier today.
"I asked them: in the light of this vote to take no deal off the table, in the light of the probable extension tomorrow, do you think we did the right thing yesterday?
"The leaders of this campaign, the people who follow the detail overwhelmingly think we did the right thing, notwithstanding this chaos, to vote the deal down - because it is so bad."
Baker's comments came just after Parliament voted down a possibility of no deal on Wednesday.