US, UK, Netherlands and Canada accuse Russia over cyber-attacks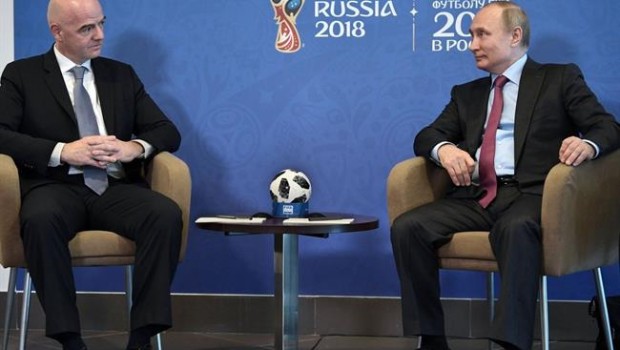 The United States has levelled charges against seven alleged Russian agents after the country's military intelligence service was linked to a raft of hacking attacks around the world.
Meanwhile, British foreign secretary Jeremy Hunt said the UK was discussing further sanctions against Russia alongside its allies, with the Kremlin already having been slapped with sanctions for alleged US election interference and involvement in the Salisbury poisoning of former-spy Sergei Skripal.
The US justice department said targets had included anti-doping agencies and a US nuclear company, while the Netherlands accused four Russians of attempting to hack the organisation for the prohibition of chemical weapons (OPCW) in The Hague as it investigated the Salisbury poisoning.
The organisation had also been investigating an alleged chemical attack on the Syrian town of Douma near Damascus by Russian-backed government forces, according to the Dutch MIVD intelligence services.
Dutch defence minister Ank Bijleveld said that four men - Alexey Morenets, Yevgeny Serebryakov, Oleg Sotnikov and Alexey Minin – worked for Russian intelligence and had their equipment confiscated and were removed from the country upon discovery.
Officials in the Netherlands added that a confiscated laptop was found to have been used in Brazil, Switzerland and Malaysia, where it was allegedly used to meddle with the investigation into the downing of Malaysia Airlines flight MH17 in 2014.
MH17 crashed in mysterious circumstances over territory held by Russian-backed Ukrainian rebels, killing all 298 people on board.
The Russian foreign ministry dubbed the Dutch claims as "Western spy mania".
In parallel, the British government accused Russian intelligence of four attacks that targeted firms in Russia and Ukraine, the US Democratic Party, and a small unnamed UK TV network.
Westminster's accusations have been dismissed by the Russian embassy in London as part of an "anti-Russian campaign by the UK government".
Finally, Canadian authorities said "with high confidence" that Russian intelligence had direct involvement in hacks at both its centre for ethics in sports and at the Montreal-based world anti-doping agency (WADA), which had been investigating Russian athletes for use of prohibited substances.
The British ambassador to the Netherlands, Peter Wilson, said: "With its aggressive cyber campaigns, we see the GRU trying to clean up Russia's own mess – be it the doping uncovered by WADA or the nerve agent identified by the OPCW."