Record number of female, BME and LGBTQ MPs elected to Commons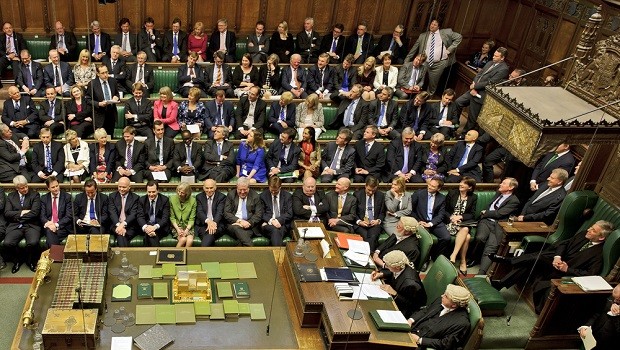 Thursday's UK general election saw a record number of black and minority ethnic candidates elected as members of parliament, with 10 new BME politicians being elected to the House of Commons.
According to political campaigning organisation Operation Black Vote, the increase in BME MPs is an important sign of how multiculturalism in Britain is working.
The number of MPs from BME backgrounds now stands at 51, after victories in areas such as Battersea, Birmingham and Peterborough.
Birmingham voted Parliament's first female Sikh MP in Labour's Preet Kaur Gill, while the first turbaned Sikh MP to appear in the House of Commons will be Tan Dhesi, who won in Slough.
Operation Black Vote said one of the main contributing factors to the rise was an increased turnout in areas which are more populated with BME citizens.
Simon Wooley, director of Operation Black Vote, said that it was a day to celebrate diversity in Britain.
"In many ways today's result is a great testament for multicultural Britain. More talented BME faces will help transform Parliament and inspire many more to believe that we all have a voice and a place in our society," Wooley said.
"Of course I'm particularly delighted for OBV alumnus Tan and Marsha, but I'm also thrilled for Bim Alofami and Kemi Badenoch in Saffron Waldon. Britain's diversity is one of its greatest strengths. Today we celebrate that."
Alofami won for the Conservatives in Hitchin and Harpenden, where he was voted in to replace long-serving Peter Lilley.
Fellow Tory Badenoch in Saffron Waldon became the constituency's first ever female MP, with the election also significant for female MPs on a wider scale as it saw the largest number of seats ever won by women in the lower chamber.
There are now 207 women in the Commons, up from 197 after 10 new female MPs were elected on Thursday.
A "global record" was also claimed for the number of 45 'out' lesbian, gay, bisexual, trans and queer (LGBTQ) MPs elected to Parliament, according to Professor Andrew Reynolds, noting that 19 were in the Labour party, 19 Tories and 7 SNP.


Wonder how 19 LGBTQ Cons feel about working with the DUP https://t.co/xMkb65belQ

— Rob Ford (@robfordmancs) June 9, 2017