Palestinian protesters shot dead as US opens embassy in Jerusalem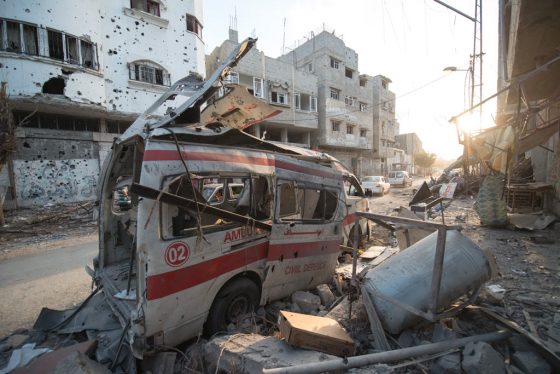 Israeli troops shot dead 58 Palestinian protesters and injured 2,700 more on the Gaza strip on Monday as just a few miles away President Trump's daughter opened the new US embassy in Jerusalem.
Monday turned out to be the bloodiest single day for the region since 2014 with protesters being attacked by live rounds and tear gas, with a 12-year old boy among the 58 killed.
Protesters were objecting to the move of the US embassy from Tel Aviv to Jerusalem, after President Trump recognised the city as the capital of Israel in December. Palestinians see East Jerusalem as the capital of their own future state.
Meanwhile many Israeli dignitaries attended a ceremony in Jerusalem to open the new US embassy, inaugurated by Ivanka Trump.
Israel said the protests were cover for a "terrorist" ploy by Palestine's Hamas and said the Israel Defence Force had acted after attempts had been made to damage and breach the fence.
France president Emmanuel Macron condemned "the violence of the Israeli armed forces against protesters" in a telephone call with the Palestine and Jordan and repeated criticism of the US decision to move the embassy to Jerusalem. Others, including the UK, have responded and called for restraint, while Turkey deemed the IDF's actions as "a massacre".
The US blamed Hamas, with President Trump backing Israel Prime Minister Benjamin Netanyahu when he said the country's troops were only acting in self-defence.