London Mayor Khan says PM overruled him on building site ban
Johnson 'refused to include construction workers in Covid-19 lockdown'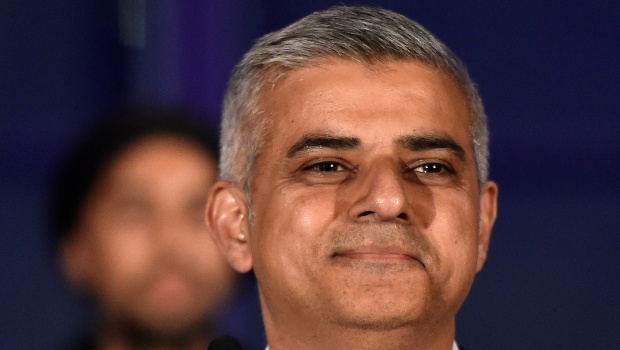 London Mayor Sadiq Khan clashed with Prime Minister Boris Johnson over allowing construction work to continue in the capital as builders crammed onto rush hour tube trains during the coronavirus lockdown.
Khan said he had been overruled by Johnson and a succession of cabinet ministers when he called for a ban on building work at a Cobra emergency meeting on Monday to deal with the pandemic.
Downing Street countered by saying builders could not work from home and were therefore exempt and criticised Khan's decision to cut back tube services, although the mayor said this had been necessary due to a 30% staff shortage due to illness.
"Construction workers, unless it's for safety reasons, should not be going to work. I was overruled by the prime minister, who doesn't believe that construction workers should be at home," Khan told LBC radio on Tuesday.
"I've worked on a building site, I've been a labourer. But also I visit building sites. The idea that construction workers can stay two metres apart during the course of a busy day, and also the idea that we can't put on hold construction work during this public health crisis, I find astonishing."
"In the meantime, people are making choices for reasons that I understand - they are self-employed freelancers working in the gig economy - and the government's got to step in and help them."
Khan also said Johnson "has been moving slower than I would have wanted. I still don't think last night's message was as clear as it could be and this conversation is evidence of that".
Johnson on Monday ordered a lockdown in an attempt to stop the spread of the virus which has so far killed 422 people in the UK. He said gatherings of more than two people were banned and people should only leave their homes to buy essentials such as food and medicine or travel to work if it was absolutely necessary.