Iran rejects talks with US after Trump hits central bank with sanctions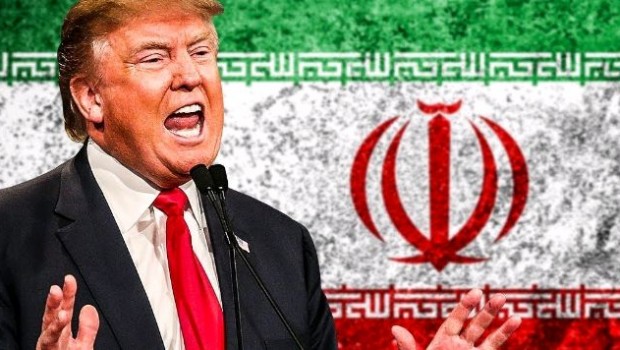 Iranian foreign minister Javad Zarif has rejected talks with the US after President Donald Trump imposed fresh sanctions on Iran's central bank.
Zarif said in New York over the weekend that Trump had "closed the door" to talks with Tehran on Friday after adding its central bank to the "Specially Designated Global Terrorist" list.
"President Trump knowingly or unknowingly on Friday closed the door to negotiations," Zarif told a group of reporters. "Because if he cannot remove the central bank from designation, then there won't be any normalisation of economic relations. So, he doesn't have anything to offer to us to sit at the negotiating table."
The tougher stance on Iran follows drone attacks on two Saudi oil processing facilities earlier this month. Iranian-backed Houthi rebels in Yemen claimed responsibility for the attack, but the claims were dismissed by the US, which holds Iran accountable.
Zarif said of the attack: "Had Iran been involved in this attack, there would have been nothing left of that refinery and many others."
With tensions between the US and Iran escalating, Iranian Deputy Foreign Minister Abbas Araghchi told The Independent that "maximum pressure" from the US produces "maximum resistance" from Iran, and that Tehran will continue to resist.
"To get real negotiations started, this economic war has to end. And to end this economic war, we first need a ceasefire in order to do real negotiations and find sustainable solutions," Araghchi said. "Not only us, but no country will negotiate under pressure."
US Secretary of State Mike Pompeo said on Sunday that Iran was "bloodthirsty and looking for war". The Pentagon said at the end of last week that it would send weapons and hundreds of troops to Saudi Arabia to help the kingdom protect itself from Iran.
In an interview with CBS's Face the Nation, Zarif said he was "not confident that we can avoid a war" but that Iran would not be the one to start it.
(Editing by Michele Maatouk and Frank Prenesti)