HS2 could stop short of central London - report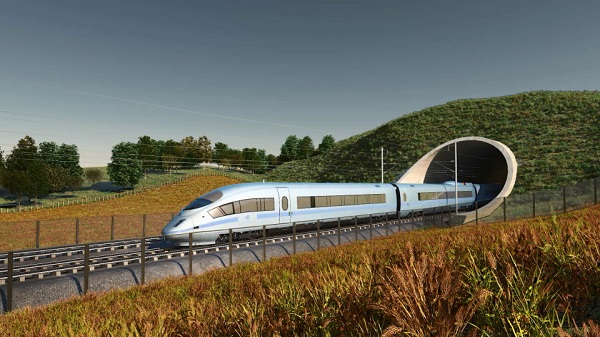 Surging costs could see the controversial High Speed 2 rail link stop short of central London, it was reported on Friday.
The Manchester to London rail line is currently planned to terminate at Euston. But according to The Sun, rising inflation and surging construction costs mean managers are now considering either pushing back construction of the new Euston terminus to 2038, or scrapping it altogether.
Should that happen, HS2 would stop at Old Oak Common, a terminus currently under construction around five miles from Euston in the suburbs of west London. Passengers would need to use the Elizabeth Line to get into central London.
The government has neither confirmed nor denied the report, which also claimed a two-to-five year delay for the entire project was being considered. A spokesperson for the Department for Transport said the government remained committed to "delivering HS2 to Manchester".
HS2 was originally designed to connect to the capital with Birmingham, Manchester and Leeds. But it sparked controversary from the start, with critics questioning why it was needed, especially as it does not strengthen east-west connections.
The project has also been hit by delays over both the exact route and concerns about its environmental impact, while costs have soared. A target budget for the first phase, between London and Birmingham, was £40.3bn in 2019 prices. It was initially expected, in 2015, that the entire project would cost £55.7bn.
The leg to Leeds to has also been scrapped.
Work on the first phase is well underway, and is due to open by 2033.