Flybe averts collapse after govt, shareholders strike deal
Treasury to review carrier's tax debts despite environmentalist anger
Consortium agrees to inject cash into ailing business after talks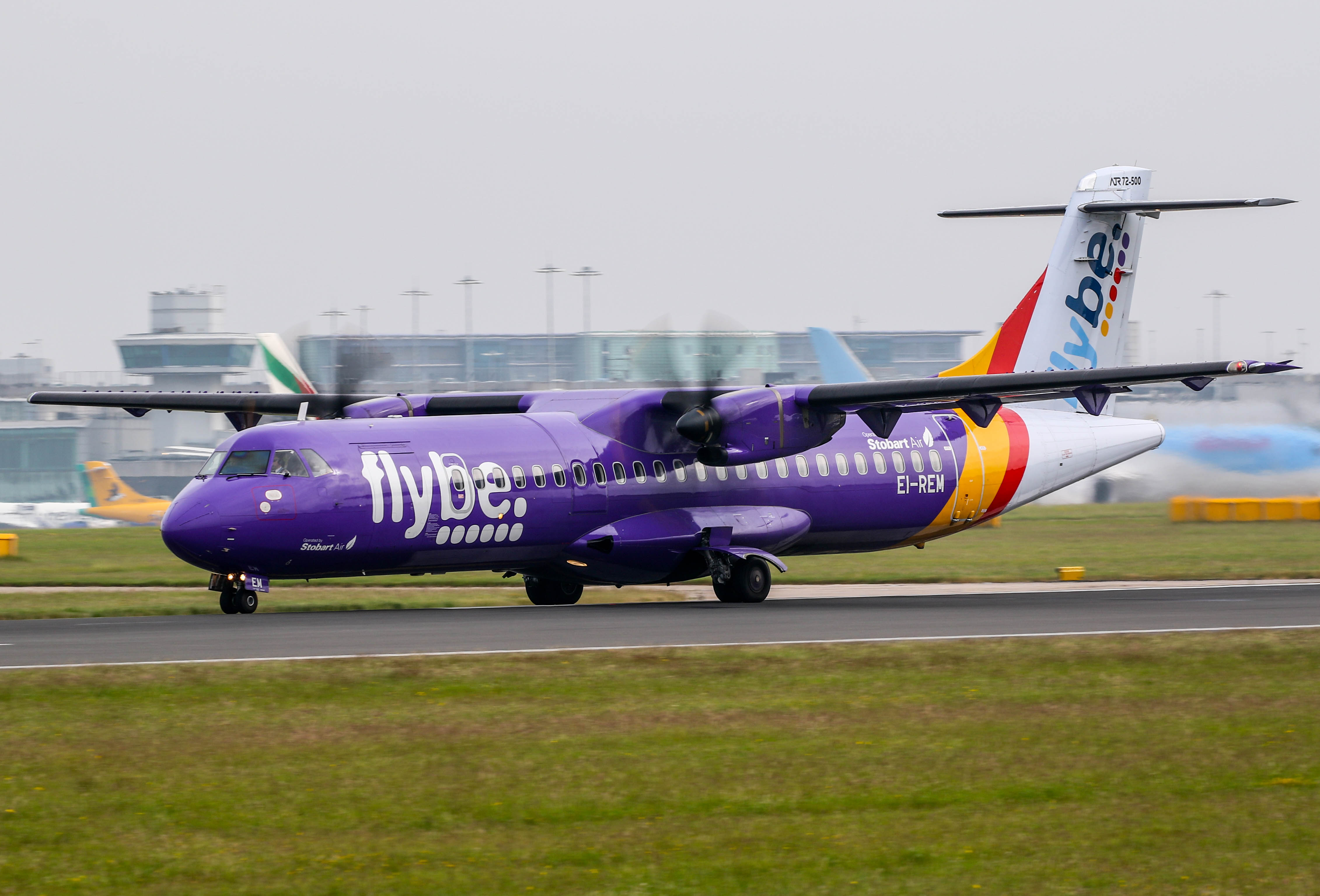 British regional carrier Flybe was saved from collapse on Tuesday night after the government and airline's shareholders reached a deal to keep it in the air.
Government ministers said they would review air passenger duty (APD), although no specifics were revealed, while shareholders agreed to pump in cash to keep the Exeter-based airline solvent.
However, environmental campaigners were furious that the government was looking to change or axe APD. Reports suggested Flybe would be granted a deferral of £106m in outstanding duty while its finances were restructured in an attempt to avoid breaking European Union state aid rules.
Finance Minister Sajid Javid said he welcomed the deal to ensure flights "continue to serve communities across the whole of the UK".
"The reviews we are announcing today will help level up our economy. They will ensure that regional connections not only continue but flourish in the years to come – so that every nation and region can fulfil its potential," he said in a statement.
The Treasury said the APD review ahead of the March Budget would consider the UK's climate commitments to meet net zero greenhouse gas emissions by 2050.
Transport Secretary Grant Shapps said his department would conduct an "urgent review into how we can level up the country by strengthening regional connectivity".
Flybe's shareholders Connect Airways, a consortium including Virgin Atlantic, Stobart Group and Cyrus Capital Partners, will put in an undisclosed level of funding as part of the agreement.
Connect Airways chairman Lucien Farrell said: "We are very encouraged with recent developments, especially the government's recognition of the importance of Flybe to communities and businesses across the UK, and the desire to strengthen regional connectivity."
"As a result, the shareholder consortium has committed to keep Flybe flying with additional funding alongside government initiatives."
ENVIRONMENTALIST ANGER
Friends of the Earth aviation campaigner Jenny Bates urged the Chancellor to instead use his next Budget to "speed up the transformation to a zero-carbon economy" and make rail travel more affordable.
"Any review of air passenger duty that leads to cheaper air travel and more polluting flights, would be a complete scandal – and rip apart Boris Johnson's pledge to show leadership on the climate crisis," she added.
Chief Greenpeace scientist Doug Parr saying that cutting air passenger duty "encourages flying and should not be messed with [or] reduced in order to save a struggling airline".
"If this becomes response of govt confronting tricky industrial issue, can be little hope for UK decarbonisation efforts. They cannot claim to be a global leader on climate one day, then making the most carbon-intensive kind of travel - flying - cheaper the next."
"Cutting the cost of domestic flights while allowing train fares to rise is the exact opposite of what we need if we're to cut climate-wrecking emissions from transport.
"The aviation sector has got away for years with increasing its carbon footprint – the last thing we need is another incentive for them to pollute more."
The government was forecast to rake in £3.7bn in passenger duties this financial year, according to the Office for Budget Responsibility (OBR).
That would represent 0.5% and is equivalent to around £130 per household and 0.2%, the OBR said.
The amount raised has trebled since it was introduced in 1994, driven by the rise in low cost carriers, resultant increase in passenger numbers and successive governments that have identified it as an easy source of general revenue.
"APD receipts stood at £3.4bn in 2017-18 and are forecast to rise steadily to £4.4bn by 2023-24. That rise is explained by continued growth in air passenger numbers, as well as rising duty rates," the OBR said.
The tax was controversially doubled by then prime minister Gordon Brown. Its revenues do not go towards funding environmental policies. Introduced in 1994, it was originally £5 per person for short-haul flights, and £10 elsewhere, according to the industry lobby group A Fair Tax on Flying. Passengers now pay up to £150 on long-haul flights.