Di Maio quits as 5-Star leader revealing divisions within party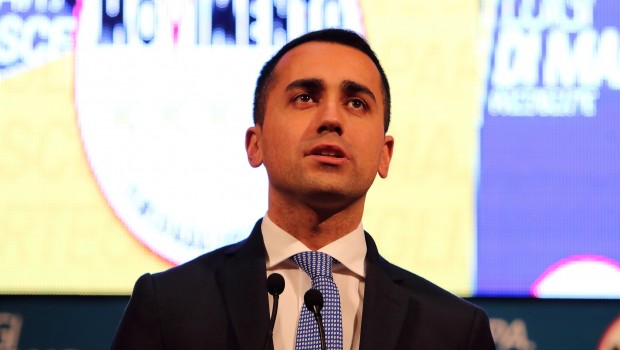 Luigi Di Maio, leader of Italy's 5-Star movement, one of two parties in the coalition government, resigned on Wednesday, revealing divisions within the party and stoking political tensions.
According to a source within his party, Di Maio told 5-Star's other ministers of his decision at a meeting and was set to make a public announcement at 1700 GMT.
Senator Vito Crimi was reportedly set to temporarily take over as the new party chief ahead of a conference, that had previously been scheduled for March.
Reuters reported that his resignation was not expected to topple the government but that it did reveal tensions within the 5-Star movement and would generate uncertainty around the already tricky relations with its coalition partner, the centre-left Democratic Party (PD).
The decision by Di Maio came days before a regional election in Emilia Romagna in which the right-wing League was threatening to end 75 years of uninterrupted PD rule.
"Di Maio's resignation is very ominous for the future of the ruling coalition,"Francesco Galietti, head of political risk consultancy Policy Sonar told Reuters.
"The PD has just announced a major rebranding is in the works and these things, leaders quitting and party overhauls, only happen in Italy when the house is on fire."
Prime Minister Giuseppe Conte earlier said he would respect any decision that Di Maio took. "I am sure he would take such an initiative with great responsibility," Conte told Italian radio RTL 102.5, declining to comment further.
The day before, two 5Star lawmakers announced their decision to leave the beleaguered party, which had now lost more than 15 members, including former Education Minister Lorenzo Fioramonti, since entering into a coalition with the PD at the end of the summer.