Conservatives win majority as sterling surges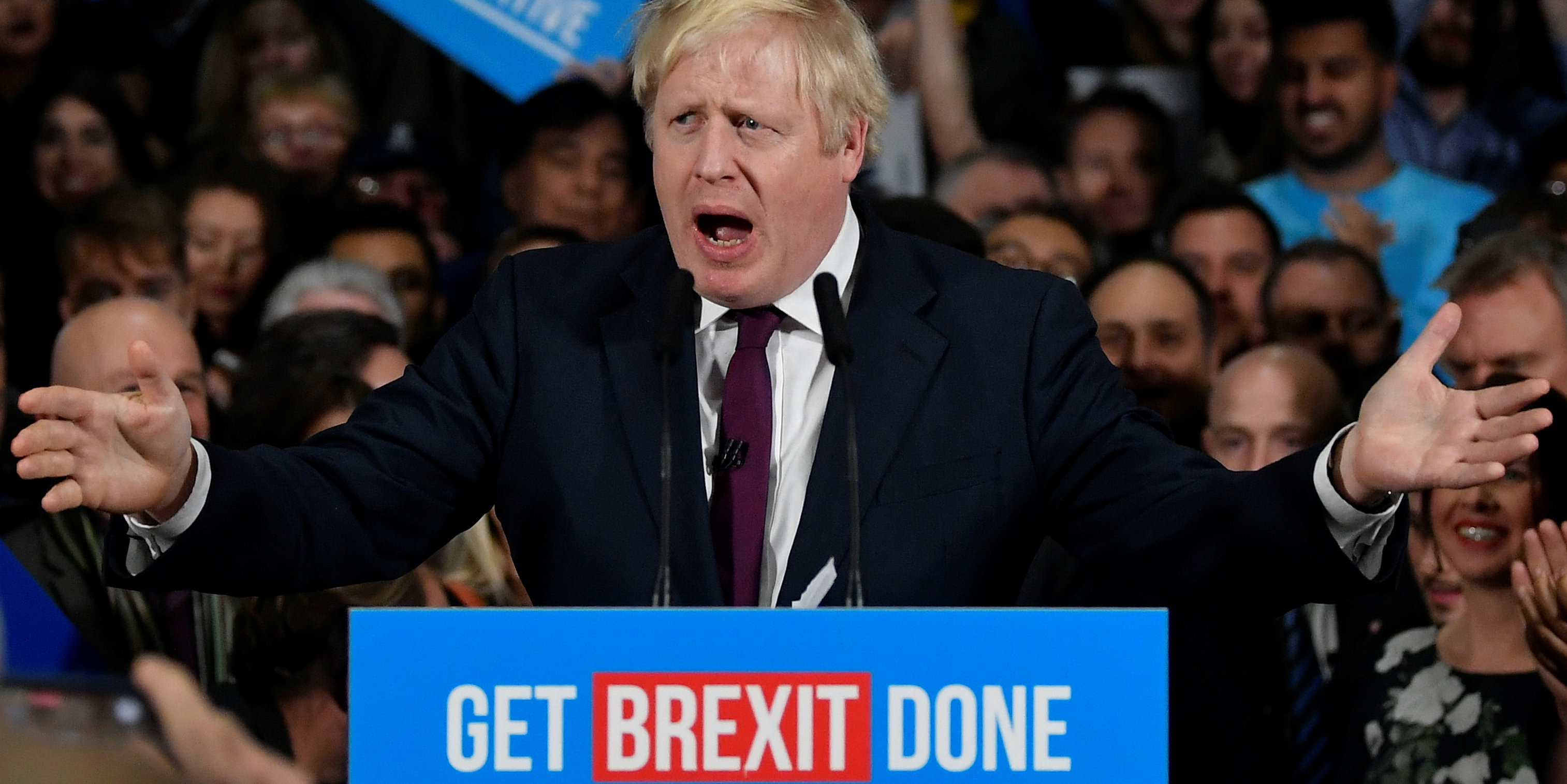 Boris Johnson's Conservative Party was set for a large majority in parliament after winning seats in traditional Labour heartlands as Labour leader Jeremy Corbyn said he would not contest the next election.
The pound surged on the prospect of political stability and a possible resolution to the Brexit crisis that has crippled the country for three years.
Sterling soared to just under $1.35 to the pound not long after 2200 GMT, and was last up 2.36% at $1.3471.
Earlier in the day it was sitting around the $1.30 level, with chatter among currency traders suggesting they believed a Tory majority was priced in at around $1.32.
The first exit poll, which surveyed 23,790 voters as they left 144 polling stations on Thursday, pointed to a 50-seat gain for the Conservatives to 368 seats. A party needs 326 seats for an outright majority in the House of Commons.
By 0600 GMT the Tories had secured 359 seats, including several in Labour's "red wall" that it had targeted with one of the biggest surprises being the Northumberland former mining community of Blyth Valley, where Conservative candidate Ian Levy won 17,440 votes, or 42.7%, to Labour candidate Susan Dungworth's 16,728, or 40.9%.
Labour has won every election in Blyth Valley since the seat's establishment in 1950. The bad news was compounded as the Conservatives gained Workington, a key marginal in the North West.
Corbyn was facing the prospect of losing 71 seats in what could be an even worse result for the party since Michael Foot's 60-seat loss in 1983.
Among the other parties, the Scottish National Party looked set to gain 20 seats to take 55 of Scotland's 59 seats, giving further impetus to leader Nicola Sturgeon's desire to call a second independence referendum.
Liberal Democrat leader Jo Swinson lost her seat to the SNP and was forced to resign in a disastrous night for her party. Only a month ago she was portraying herself as a future prime minister.
In Brussels Ursula von der Leyen, the new European Commission president, reacted to the exit poll, telling reporters: "I think we will immediately listen to the prime minister, the new prime minster to be reassured what the pathway is. I can report from the commission we are all set."
New European Council President Charles Michel said the 27 other member states were set to deliver a "strong message".
"We are ready, we are ready for the next steps, we will see if if it is possible for the British parliament to accept the withdrawal agreement and take a decision and if that is the case we are ready," he said.
(Writing by Josh White and Frank Prenesti)