Beijing considering banning US lawmakers - report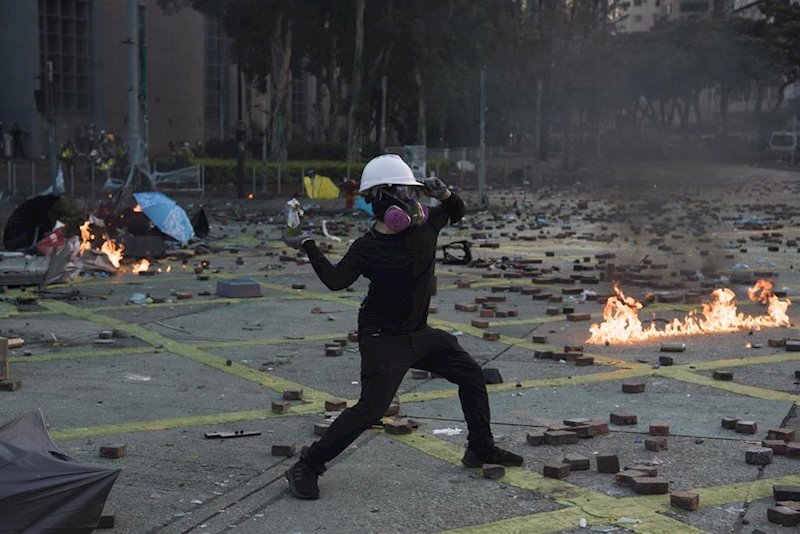 China is considering putting certain US legislators on a no-entry list after US President Donald Trump signed the Hong Kong Human Rights and Democracy Act into law, according to a well-placed source.
The new law requires Washington to regularly monitor the situation in Hong Kong, to ensure it remains autonomous enough to justify the special status it has with the US. The status leaves Hong Kong unaffected by any sanctions and tariffs placed on the mainland, but Washington could revoke it if it believes the territory is no longer independent enough from Beijing.
China has reacted angrily to the new law, however, with a Chinese foreign ministry statement claiming America was "disregarding facts and distorting truth" and that it "openly backed violent criminals who rampantly smashed facilities, set fire, assaulted innocent civilians, trampled on the rule of law, and jeopardised social order".
It added: "This is a severe interference in Hong Kong affairs, which are China's internal affairs. It is also a serious violation of international law and basic norms governing international relations."
Beijing is also thought to be considering banning US lawmakers from China. Hu Xijin, the editor-in-chief of the Chinese and English-language editions of the Global Times, tweeted: "Based on what I know, out of respect for President Trump, the US and its people, China is considering to put the drafters of the Hong Kong Human Rights and Democracy Act on the no-entry list, barring them from entering Chinese mainland, Hong Kong and Macao."
At the time, Trump said he was signing the Act "out of respect for president Xi, China, and the people of Hong Kong".
Hu did not elaborate further, nor did he site any sources.
However, earlier in the day he had tweeted: "China will not allow Hong Kong radical opposition wantonly colludes with the US. If Washington uses Hong Kong Human Rights and Democracy Act to sanction pro-establishment individuals, I believe Beijing will take action against Washington's proxies in Hong Kong."
The Global Times is published by the People's Daily, which is the official newspaper of the Communist Party.
The US and China are embroiled in a bitter trade war, which has seen both sides impose increasingly punitive tariffs on imports. There are signs a phase one deal will be struck between the two sides shortly, allowing negotiators to move onto the more ambitious and contentious phase two deal, as a long-term solution is sought.
Protests started in Hong Kong in June over a proposed law to allow extradition to mainland China. But they have since transformed into a larger pro-democracy movement that has been roundly condemned by Beijing despite pro-democracy candidates enjoying a landslide in local elections earlier this month.