Aerospace firms lobby govt for Virgin Atlantic bailout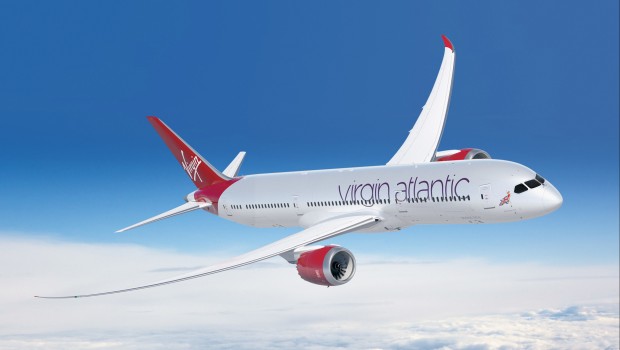 Aerospace companies and the UK's biggest airport are reportedly lobbying the government to bail out struggling airline Virgin Atlantic.
Airbus, Rolls-Royce Holdings and Heathrow Airport have written separately to Transport Secretary Grant Shapps, to provide a lifeline as the airline reels from the impact of the coronavirus pandemic.
In one letter, Airbus chairman John Harrison said Virgin Atlantic's "collapse could have an extremely negative impact on the A330 (aircraft manufacturing) programme".
"As you will be aware, all wings for these aircraft are designed and manufactured in the UK, and orders from airlines like Virgin are vital for the continuation of our business," he said.
Heathrow and Rolls-Royce, both major customers of Virgin, had also written similar letters, Sky News reported. The broadcaster cited an industry source as saying the letters had been written at the instigation of the British airline.
The carrier recently received a capital injection amounting to more than $100m from Richard Branson's Virgin Group, but now wants support from the government in the form of credit facilities and guarantees against payments being held back by credit card companies.
Virgin Group chairman Peter Norris last month urged the government for an industry-wide support package that could cost £7.5bn.
The airline has slashed services and asked staff to take eight weeks of unpaid leave, grounded most of its fleet and announced that its chief executive would take a pay cut for several months as passenger demand collapsed in response to global travel bans.
One obstacle for the government is the fact that two of Virgin Atlantic's biggest shareholders are Branson and American carrier Delta Air Lines.
Finance Minister Rishi Sunak last week said he would offer state aid "as a last resort" and only after the support of broader government schemes and companies' existing shareholders had been pursued.
He added that help would only be afforded to companies which had demonstrated their value to the wider UK economy and to competition in the aviation sector.crisis in its history.
Virgin Atlantic declined to comment, Sky reported.