WPP picks digital champion Mark Read as CEO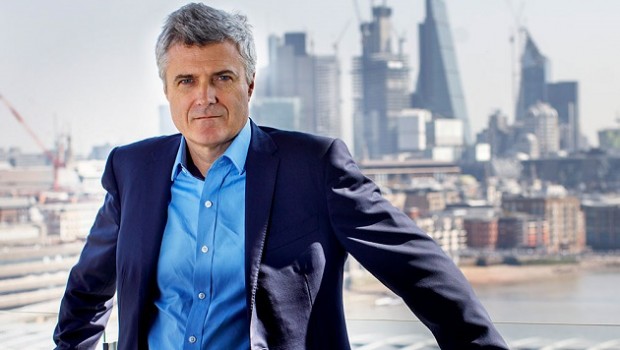 Advertising and marketing behemoth WPP has chosen digital specialist Mark Read to be its new permanent chief executive with immediate effect, four and a half months after founder Sir Martin Sorrell left under a controversial cloud.
Read, who after several years as director of strategy and chief of the group's digital development, had filled in as joint-chief operating officer with Andrew Scott after Sorrell's departure in mid-April. Scott will continue as chief operating officer on a permanent basis.
Chairman Roberto Quarta said the appointment had been made after assessing internal and external candidates, with Read's "wise and effective stewardship" in recent months, which has seen the group win a number of major contracts, including two major recent wins at Mars and Mondelez, leaving the board "with no doubt that he is the right leader for this company". The decision was made a day ahead of the release of the company's half-year results.
Quarta, who will now give up the executive responsibilities he took on in the wake of Sorrell's exit, said Read had "played a central role in many of WPP's most successful investments and initiatives", led by the success of digital agency Wunderman since he took charge in 2015, and that he "understands the importance of culture in creating successful organisations".
As boss of WPP Digital, Read led the group's dive into technology-led marketing work through numerous acquisitions, notably online media, search and technology business 24/7 Real Media for a net £709m.
Read's highlighted WPP's "exceptional people and strong relationships" with clients in 112 different countries "who place a high value on our work", and said the group had a strong combination of creativity and expertise in technology and data.
Taking a broader look around, he said: "Our industry is going through a period of structural change, not structural decline, and if we embrace that change we can look ahead to an exciting and successful future. Our mission now is to release the full potential that exists within the company for the benefit of our clients, to accelerate our transformation and simplify our offering, and to position WPP for stronger growth.
"To achieve that we need to foster a culture that attracts the best and brightest: inclusive, respectful, collaborative, diverse. What makes our company special is its people, and I am very proud to have been given the chance to build a new WPP with them."
He told the Daily Telegraph that the board was not contemplating a break-up of the group but was looking at "simplifying our internal structure".
After reports that Read was in talks to receive a pay package worth about £7m annually, compared to Sorrell's pay of £13.9m in 2017, WPP revealed that Read will be paid an annual salary of £975,000, an annual bonus of up to 250% of salary, so another £2.44m, of which at least 40% must be converted into shares deferred for a two-year period.
On top of that a long-term incentive plan, based on performance over a five-year period, will be 350% of his salary, so another £3.4m, plus a cash allowance of 20% of salary, that is £195,000, less employers' national insurance, in lieu of a pension. He will also have a £35,000 benefits allowance per annum to cover health, risk and other benefits.
WPP shares were up a few pennies to 1,286p on Monday morning.
Ahead of Tuesday's interim results, broker Liberum said Read's appointment was a positive for several reasons, including having run one of the major units in Wunderman, and knowing the ins and outs of the group as well as being known to the markets in his previous role as Deputy CEO.
Analysts estimated WPP will report first-half organic revenue growth of +0.4%, implying second quarter growth of at least 1%. "We would expect WPP to be reasonably confident about both its performance, with recent account a boost, and the secular issues facing the agencies."