Wood Group swings to profit; agrees £250m sale of nuclear business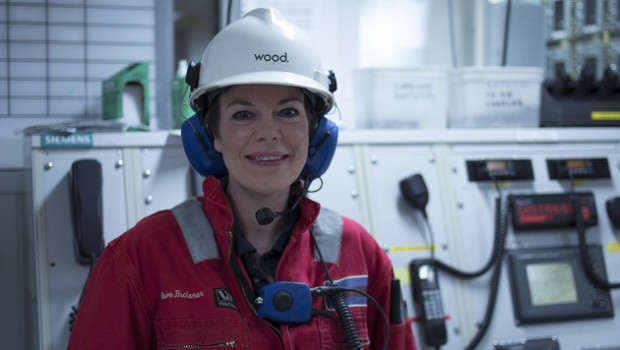 Wood Group said on Tuesday that it swung to a first-half profit as it announced the sale of its nuclear business for £250m in cash, which it will use to reduce debt.
In the six months to the end of June, the energy services company swung to a pre-tax profit of $62.2m from a $25.3m loss in the first half of last year. Revenue ticked down 2.6% to $4.8bn during the half and the adjusted EBITDA margin came in at 8.0% from 6.0%.
Chief executive Robin Watson said "strong" margin improvement and profit growth was led by activities in energy markets in the eastern hemisphere and the group's environment and infrastructure operations in North America, together with cost synergies.
"We also made substantial progress on our non-core asset disposal programme and have agreed the sale of our nuclear business for circa $305m, with completion anticipated in Q1 2020," he said.
"This will result in significant deleveraging and bring us close to our target leverage. With 87% of 2019 revenues delivered or secured we remain confident in our full year outlook and guidance is unchanged. Looking further ahead, we remain well positioned for growth across the energy and built environment markets."
The sale of the nuclear business to a subsidiary of US-based Jacobs is subject to clearance from the Competition and Markets Authority.
At 0830 BST, the shares were up 1.5% at 457.10p.
RBC Capital Markets said: "We think the results are broadly in line with expectations; however, the disposal proceeds exceeded our expectations and provide a clearer route to management's deleveraging target, which we expect to be welcomed by investors."
Ian Forrest, investment research analyst at The Share Centre, said: "The sale of the nuclear business makes sense in relation to focusing the business on its core strengths and also in terms of helping to reduce a high level of debt following the Amec Foster Wheeler acquisition in 2017.
"With 87% of full-year revenues already secured or delivered and full-year guidance unchanged the shares remain attractive and we continue with our 'buy' recommendation for investors seeking a balanced return and willing to accept a medium to higher level of risk."