Wood Group sets 'science-based' greenhouse gas targets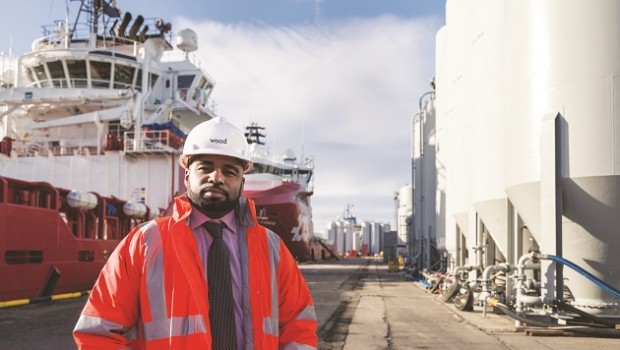 John Wood Group announced its pledge to set a "science-based target" to reduce its scope one and two greenhouse gas emissions by 40% by 2030 on Friday.
The FTSE 250 engineering and consultancy company said the absolute reduction target was set using 2019 figures as a baseline.
It said it would formally submit its target to the Science Based Targets Initiative (SBTi), claiming that it would put it on a trajectory "well beyond" the two degrees Celsius temperature goal identified by the Paris Agreement.
Wood said its commitment to the target ensured it was accountable for minimising its own environmental footprint, in addition to the technical solutions it provided to clients.
That work covered wind, solar, carbon capture and storage, hydrogen and waste to energy, as well as solutions to help oil, gas and chemicals clients achieve their own decarbonisation targets.
It also included work in the built environment, designing, planning and delivering sustainable and less carbon intensive infrastructure, as cities grew.
To achieve its commitment to a low carbon future, Wood said it would focus on "global efficiencies" including minimum standards to reduce carbon intensity from its sites, equipment and vehicle use, the increased utilisation of renewable energy sources and more sustainable procurement policies.
"Today, Wood is signalling a clear commitment to lower our carbon footprint in the next 10 years to support greenhouse gas emissions reduction targets," said chief executive officer Robin Watson.
"As a member of the United Nations Global Compact and a long-standing contributor to CDP Climate Change, we believe in the importance of setting science-based carbon reduction targets.
"As well as setting targets for Wood, we see a key role for our business in the global energy transition journey, applying our technical expertise and trusted experience to support the decarbonisation commitments of companies and governments in a range of industries.£
Wood noted that the SBTi is a collaboration between CDP, the United Nations Global Compact, World Resources Institute and the Worldwide Fund for Nature, and one of the 'We Mean Business Coalition' commitments.