Wood Group interims rise as order book increases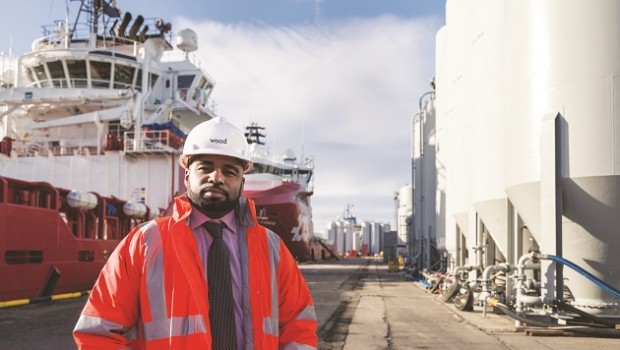 Consulting and engineering company Wood Group reported a rise in interim profit as trading momentum improved in the second half and its order book grew.
Operating profit for the six months to June 30 rose to £68.2m from £65.6m a year earlier. On a pre-tax basis, profits soared to £18.4m from £0.9m although revenue fell 22.9% to $3.2bn as Covid-19 delayed projects. The dividend was withheld.
The company booked a net loss of $11.4m from a $10.5 million loss a year ago, reflecting higher tax charges. Adjusted core earnings fell 14% to $262m in line with guidance of $255m -$265m provided in June.
Wood reported an 18% increase in its order book $7.7bn as it maintained full-year guidance and forecast revenue of $6.6bn - $6.8bn with an improved core earnings margin of 8.7% - 8.9% and net debt reduction in the second half.
"Trading momentum and good growth in our order book, which is up 18% year-to-date, underpin our confidence in delivering a stronger second half which will reflect a return to growth compared to both H1 2021 and H2 2020, and further growth in our full year adjusted EBITDA margin," the company said on Tuesday.
Net debt excluding leases increased to $1.28bn from $1.22bn a year ago and $1.01bn at the end of 2020. The increase was driven by a working capital outflow of $237m including unwind of advance payments as major projects completed.
Wood said this was $100m higher than anticipated due to increased net working capital outflows largely related to timing of receipts expected in the first six months of the year, but actually received in the second half.
Wood has been diversifying from its traditional operations servicing the oil and gas industry into infrastructure, chemicals, utilities and renewable energy.
AJ Bell financial analyst Danni Hewson said order intake was "encouraging", suggesting business wass beginning to pick up.
"Margins are also improving but debt remains elevated, and ticked up uncomfortably in the period. "As a results the company still appears to be some way of being able to resume dividends, arguably investors would be better served by Wood Group investing to secure its long-term future," she said.
"After all a further complicating factor for the business at present is the transition away from fossil fuels which may also be having a chilling effect on new oil and gas developments."
"The good news for Wood Group is that it has the opportunity to respond to this transition and apply its transferrable skills to the renewables space and other cogs in the decarbonisation wheel."