Wizz Air passenger numbers slump 36% in March amid Covid-19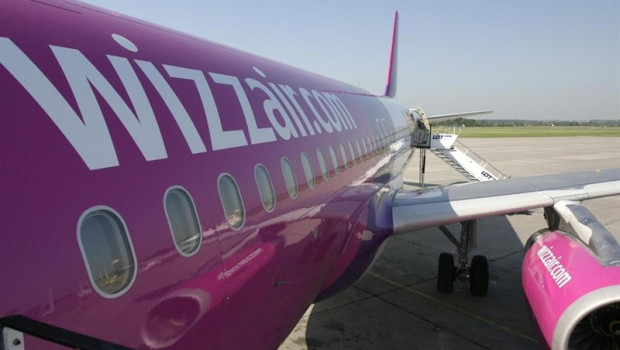 Low-cost airline Wizz Air reported a slump in March passenger numbers on Thursday as it took a hit from the coronavirus pandemic.
Passenger numbers fell 35.6% on the month to 1.75 million, while the load factor - which measures how full the planes are - declined to 92% from 94.1% in February. On a rolling 12-month basis, passenger numbers were up 15.8% to 40 million.
Wizz said it had to reduce capacity by 34% year-on-year in March as a result of the Covid-19 outbreak and subsequent travel restrictions across Europe.
The company operated rescue flights throughout the month from Germany to Ukraine, from Malta and Croatia to North Macedonia, and from North America to Hungary.
The company also said that it is operating flights between China and Hungary to deliver medical equipment such as protective gear and coronavirus test kits ordered by the Hungarian government.
Last month, the airline said it had grounded 85% of its fleet and that the grounding of its entire fleet due to the coronavirus could not be ruled out.