Wincanton profit to beat forecasts as online shopping surges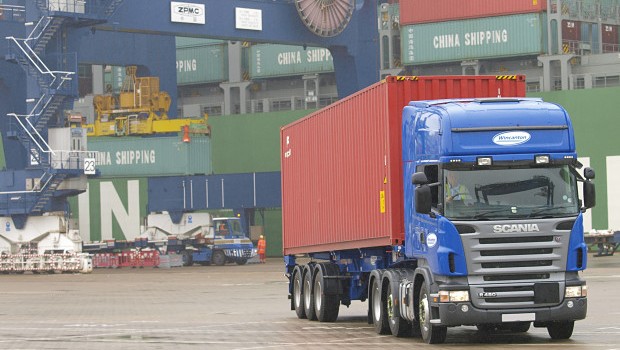 Wincanton said annual profit would be well ahead of expectations after third-quarter sales were boosted by online shopping during the Covid-19 crisis.
The logistics company returned to growth in the three months to the end of December as revenue rose more than 10% from a year earlier.
Wincanton shares jumped 12% to 305.04p at 09:33 GMT and were the biggest gainers in the FTSE All-Share index.
Revenue increased across Wincanton's business with the strongest growth in digital and efulfilment, where income jumped 40% as customers switched to home shopping during the pandemic. Business in the public and industrial sectors was increased by strong volumes in construction and more use of the group's shared transport network.
New public sector contracts included logistics for inland border clearance centres and storage and delivery of Covid-19 test kits. Wincanton will start "significant" new online delivery work for Waitrose and Dobbies before the end of the year.
Wincanton said it did not expect the current UK lockdown to have a big impact on its trading. It said profit for the year to the end of March would be "materially ahead of market expectations" as long as there was no unforeseen Covid-19 impact in the closing months.
Chief Executive James Wroath said: "The strong performance of our underlying business and the new contracts we are implementing in our strategic growth markets are clear evidence that we are delivering on our strategy even in the difficult current climate."
Consumers have moved online during the Covid-19 crisis in a move that experts say marks a permanent trend. Retailers have accelerated plans to shift business online in response, prompting a boom in deliveries and high demand for warehouse space.