Wickes backs FY profit guidance, appoints new CFO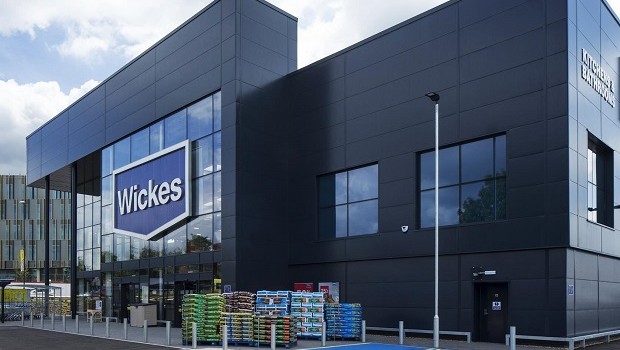 Home improvement retailer Wickes backed its full-year profit guidance on Thursday following a solid fourth quarter, as it announced the appointment of a new chief financial officer.
In an update for the 13 weeks to 25 December, the company - which demerged from Travis Perkins last year - said it continued to perform well in the fourth quarter, with a resilient sales performance.
Core sales moderated as expected as it annualised the toughest comparatives from 2020, but remained strongly ahead on a two-year basis. Core LFL sales fell 6.8% in the fourth quarter but were up 25.9% on a two-year basis.
The company said core sales were supported by continued strong performance in local trade, where home renovations are still driving robust order books for its trade customers. TradePro membership and associated revenue continue to grow strongly, it said, driven by the group's "digital capability".
Wickes continues to expect adjusted pre-tax profit of no less than £83m for the full year.
Chief executive officer David Wood said: "Wickes has performed very well during 2021, testament to the appeal of our customer offer and our ongoing focus on price leadership. While we are mindful of the external environment, we look to the future with confidence.
"We believe that our service-led and digitally-enabled proposition leaves us well placed within a highly attractive home improvement market."
Wickes also announced the appointment of Mark George as chief financial officer. George, who has been CFO at The Gym Group since 2018, will join the business no later than 20 July, replacing Julie Wirth.
Wood said: "I am delighted that Mark is joining us. He has a strong track record in a listed company environment and brings extensive financial leadership, strategy and investor experience combined with a passion for the customer. This will be invaluable to the next stage of our journey."