Whitbread raises cost inflation guidance as profits, dividend return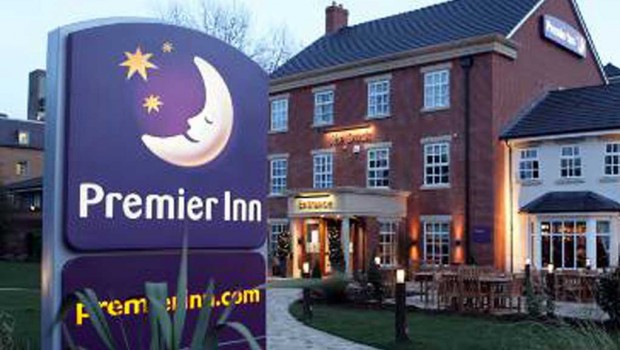 Premier Inn and pub operator Whitbread on Thursday swung to a forecast-beating full-year profit and resumed dividends, but raised guidance on cost inflation as the economic squeeze continued to hit consumers.
It said cost inflation this fiscal year was now expected to hit around 8%-9%, 1% higher than previously guided.
The company reported pre-tax profit of £58.2m for the year to February 25, compared with a pre-tax loss of £1.01bn a year earlier and estimates of a £53m loss. Group revenue rose to £1.70bn from £589.4m. The board said it was resuming dividend payments and declared a final dividend of 34.7p a share.
Whitbread, which owns steakhouses Beefeater and Bar+Block, said it would use its "pricing power" to offset higher costs, along with cost efficiencies, and growing its estate.
It also warned its German operation would record a loss for the current financial year in the range of £60m-£70m, reflect the slower recovery of the local hotel market as well as the maturity effect of its new estate.
"We have no reason to believe the market won't come back strongly in due course," the company said.
"As restrictions eased after the first quarter, high levels of leisure demand and improving business demand helped drive UK accommodation sales ahead of pre-Covid levels throughout the summer and into autumn," said chief executive Alison Brittain.
Whitbread also raised its forecast for new room openings after identifying "an acceleration in the exit of independent operators from the UK market" during the pandemic.
The company said it expected to grab further market share by adding between 1,500 - 2,000 rooms in the UK in the current year, and 2,000 - 2,500 in Germany. Whitbread has about 880 hotels in Britain, Germany and the Middle East. It also runs about 400 Beefeater, Brewers Fayre and Table Table pub restaurants, usually alongside its 840 Premier Inns.
Matt Britzman, equity analyst at Hargreaves Lansdown, said the return of the dividend "sends a clear message to markets that sentiment is vastly improved and the return to profitability plus beat on top and bottom-line estimates adds weight".
"The recovery is by no means complete and there's still a way to go before the group's out of the woods, but it's pleasing to hear UK sales over the last couple of months are only around 5% down on pre-covid levels."
"The value offering that Premier Inn provides should hold it in good stead as rising costs for consumers eat into disposable income. Inflation looks to be a bigger challenge than previously thought ... that'll take some nifty management on costs and prices to overcome, but a challenge Whitbread's confident it can overcome."