WH Smith sees better Xmas as cash burn hits £15m-20m in lockdown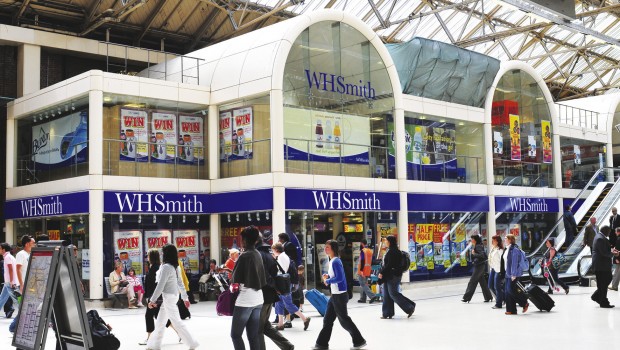 Stationery retailer WH Smith on Wednesday reported better-than-expected Christmas trading despite burning through £15m - £20m in cash a month during the current Covid-19 lockdown.
The company said it generated cash in November and December, ending the year access to £340m in funding, including £90m in cash on account and around £70m in restructuring and other dues.
WH Smith, which operates on the High Street, hospitals, train stations and airports, said revenue for the 20 weeks to January 16 was 59% of 2019 levels, with revenue from travel outlets at just 37% of previous levels.
High Street revenues were stronger, hitting 87% of year-on-year levels. The coronavirus pandemic and associated restrictions have brought domestic and international travel to a virtual standstill, battering WH Smith's network.
"Covid-19 continues to have a significant impact on the WH Smith group, however we are pleased with our performance over the Christmas period which was better than anticipated," chief executive Carl Cowling said.
"We remain well placed to navigate our way through this ongoing period of uncertainty and benefit from the recovery of our key markets in due course."
The company reported strong performances from both its seasonal and new 'work from home' ranges and exited Christmas with a clean stock position.
"Most of our stores traded through the period and continue to do so, in line with government guidance which classes newsagents as essential retailers. We have however closed our non-newsagent stores as well as secondary floors across some of our larger stores, while maintaining access for essential Post Office services," it added.
In North America, the firm's second biggest market, the recovery has been faster due to higher volumes of domestic travel, the retailer said.
It has also not used the £300m of UK government aid and was reviewing its financing facility.
WH Smith added that it had not seen any Brexit-related disruption and did not anticipate major challenges to imports.