Wetherspoons shares surge as current yr sales rise 10%, losses narrow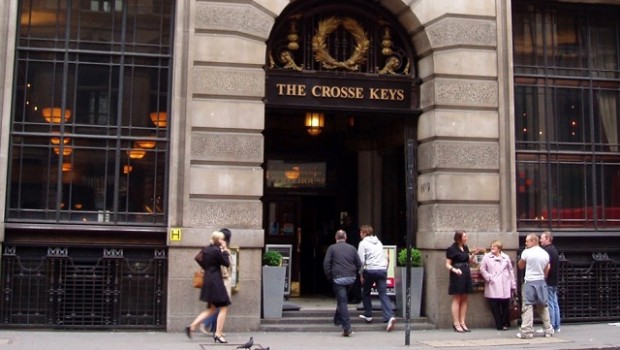 Shares in Wetherspoons surged on Friday as the UK pub chain narrowed annual losses and said like-for-like sales in the first nine weeks of the current financial year were up 10% despite soaring costs, but warned it faced a challenge to lure drinkers back into its venues.
The company, known for its knockdown prices and called 'Spoons' by its clientele, on Friday posted a loss of £30.4m before tax and exceptional items compared with a £167m loss in 2021 when Covid lockdowns were in place. Total sales excluding VAT more than doubled to £1.74bn.
Wetherspoons said there was a "significant" turnaround of £105m in free cashflow, which improved to an inflow of £21.9m in 2022, compared to an outflow of £83.3m.
Shares in the company were up almost 18% by the end of trade on the stock exchange.
"Most commentators, including most publicans, understandably predicted a post-lockdown boom, in which the public would react to enforced cabin fever by embarking on a celebratory spree, but the reality has, in contrast, been a painstakingly slow recovery in sales, for some but not all, accompanied by great inflation in costs," the company said.
It added that the pandemic had meant "dyed-in-the-wool pub-goers" had filled their fridges with beer from supermarkets, which and it had "proved to be a momentous challenge to persuade them to return to the more salubrious environment of the saloon bar".
Wetherspoons pulled any guidance, saying increases in labour and repair costs and the potentially adverse effects of rises in interest rates and energy costs on the economy, made firm predictions "hard to make".
"Perhaps the biggest threat to the hospitality industry is the possibility of further lockdowns and restrictions," it added.
AJ Bell investment director Russ Mould said that despite signs of a pick-up in trading in recent weeks and boost in share price, operating profit margins "are being squeezed as hard as a barman trying to get all the juice out of a lime".
"Inflation has been brutal for every business, and when your modus operandi is to sell drinks cheaper than others, it's hard to be too aggressive on price increases, which means sacrificing some profit margin," he said.
Reporting by Frank Prenesti at Sharecast.com