Wetherspoon warns of profit hit from 'arbitrary' Covid rule changes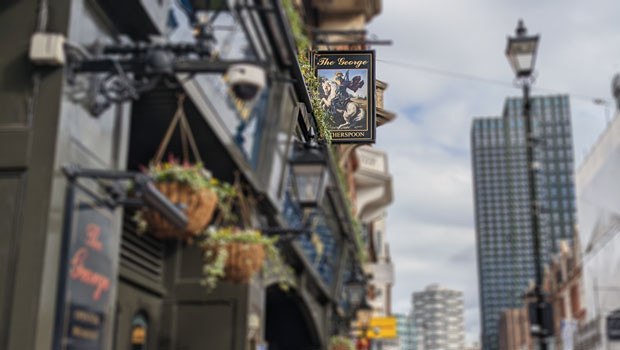 Discount pub chain JD Wetherspoon warned of a hit to first half profits, blaming what it called "arbitrary" Covid rule changes by the UK government.
The company on Monday said results "may be loss-making or marginally profitable" as the government introduced new restrictions to stymie the the spread of the Omicron variant of the virus.
In a trading update, Wetherspoon said "uncertainty, and the introduction of radical changes of direction by the government, make predictions for sales and profits hazardous".
Outspoken chairman and ardent Brexit supporter Tim Martin has been a voluble critic of the government's curbs on the hospitality industry during the pandemic.
"The typical British pub, contrary to received opinion in academia, is usually a bastion of social distancing," he said on Monday.
"However, the repeated warnings and calls for restrictions, mainly from Sage [committee] members and academics, combined with arbitrary changes of direction from the government, invariably at short notice, affect customer sentiment and trade.
"In effect, the country appears to be heading towards a lockdown by stealth."
Wetherspoon suffered a £105.4m loss in the year to July 2020 followed by a record £195m deficit the year after, as coronavirus restrictions took their toll.