Wetherspoon shares surge as pub chain swings to H1 profit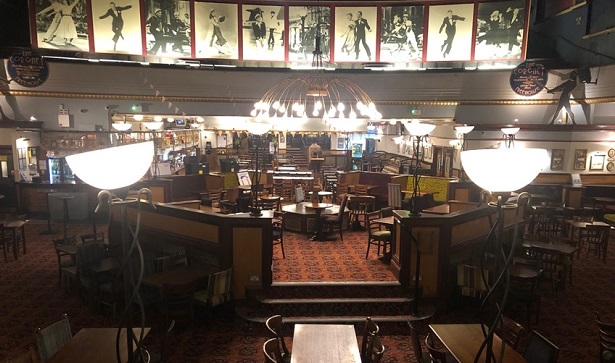 JD Wetherspoon shares surged as the pub chain said sales for the last seven weeks were 14.9% higher than the same period last year as it also swung to a half-year profit despite "ferocious" inflationary pressures.
The company on Friday posted a pre-tax profit of £4.6m for the 26 weeks to January 29, compared to a £26.1m loss in 2022. Revenue increased to £916m from £807m and a free cash inflow of £166m, compared with a £34.5m outflow last year. Shares jumped almost 13%, outperforming a slumping market as banking stocks tanked.
Like-for-like sales were up 13.0% year on year. The chain, known for its discounted drinks and venues in locations such as old cinemas, said supply or delivery issues "have largely disappeared, for now, and were probably a phenomenon of the stresses induced by the worldwide reopening after the pandemic".
"Having experienced a substantial improvement in sales and profits, compared to our most recent financial year, and with a strengthened balance sheet, compared both to last year and to the pre-pandemic period, the company is cautiously optimistic about further progress in the current financial year and in the years ahead," Wetherspoons said.
"Inflationary pressures in the pub industry, as many companies have said, have been ferocious, particularly in respect of energy, food and labour. The Bank of England, and other authorities, believe that inflation is on the wane, which will certainly be of great benefit, if correct."
Reporting by Frank Prenesti for Sharecast.com