Wetherspoon chairman hits back at scientists on Covid-19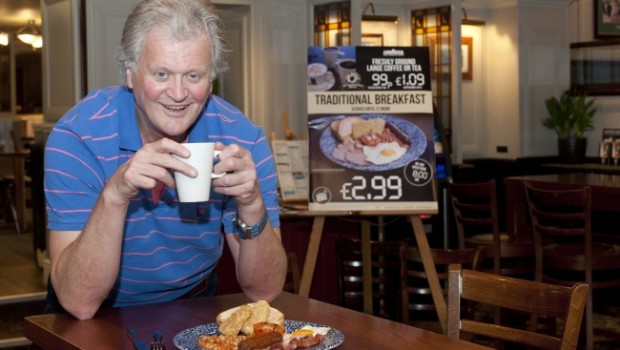 JD Wetherspoon Chairman Tim Martin has called for more evidence to back up assumptions that pubs are a breeding ground for Covid-19.
In a statement to the stock exchange Martin said policy in the UK and Ireland appeared based on the idea that there was a high level of coronavirus transmission in pubs.
Pubs were among the last businesses to reopen after lockdown, he said. They can be crowded, convivial and uninhibited places, making it plausible that the virus spreads easily in pubs, he added.
But Martin questioned comments made by Hugh Pennington, emeritus professor of bacteriology at Aberdeen University, after a pub was reported to have played a part in an outbreak in Aberdeen. Martin appeared to be hitting back after Pennington criticised the chain.
According to Martin, Pennington said pubs posed a risk because being inside helps the virus spread and the atmosphere can be hot and steamy. Heavy breathing and singing also increase the risk of transmission, he said, according to Martin.
Martin said by lockdown on 20 March only five of his 43,000 staff had tested positive even though they worked in busy pubs. Since Wetherspoon pubs reopened there had only been a handful of positive tests among staff and no sign of transmission between staff members or between employees and customers, he said.
Hospitals, care homes and abattoirs appeared to have had high levels of transmissions whereas hair salons and schools seemed to have relatively low levels, Martin said. He called for more rigorous analysis of transmission in pubs to back up suppositions.
"The professor's categorical assertions indicate that he has strong scientific evidence to back his claims," Martin said. "Given the importance of the pub industry to its staff, customers and as a taxpayer to the exchequer, it would be very useful if Professor Pennington could publish the basis of his assumptions, so that they could be thoroughly analysed and peer-reviewed."
Martin made his comments after Pennington said failing to keep records of drinkers in pubs was "inexcusable" when the Daily Record alleged several Wetherspoon pubs in Scotland asked for no contact details from customers.
Sharecast emailed Pennington asking for a response to Martin's remarks.
Martin, who owns about 27% of the FTSE 250 company, has often used Wetherspoon's corporate communications to promote his own views. During the debate over Brexit he criticised other UK business figures and members of the establishment for their pro-remain views. Earlier in the Covid-19 pandemic he referred to the growing crisis as a "health scare".