Watkin Jones scraps dividend as virus disrupts operations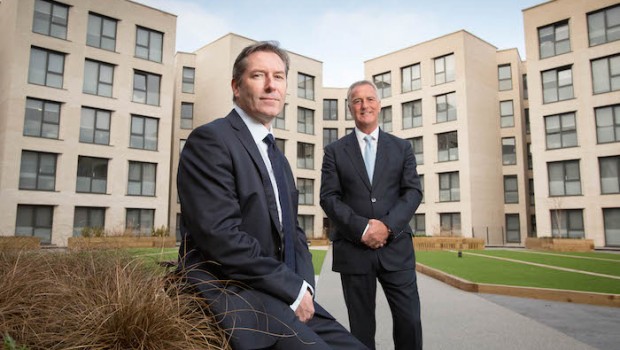 Watkin Jones has scrapped its interim dividend and withdrawn financial guidance after the Covid-19 virus disrupted the student accommodation specialist.
The builder and manager of rented accommodation also said it expected the cost of improving cladding on some of its buildings would be as much as £15m.
Watkin Jones said first-half trading was strong and that it expects to report revenue and earnings in line with expectations when its results are released. But after halting non-essential work on construction sites the company said those measures would affect financial performance.
To conserve cash it said it would not pay a dividend for the six months to the end of March. The company also withdrew financial guidance, postponed a planned pay increases for executive directors until construction restarts and reduced non-executive directors' fees by 20%.
"We have a strong forward sold delivery pipeline for delivery over the next two years," the company said in an update. "However, it is difficult to predict the scale of adverse impacts caused by further disruption to our operations, or to forward sale markets … The board therefore does not intend to declare an interim dividend."
Watkin Jones said all its buildings complied with building regulations at the time but that after guidance was changed following the Grenfell fire tragedy it had reviewed its cladding and fire protection measures. The cost of improvements will be £12m-£15m over two or three years and a one-off provision will be made at the end of the current year, it said.
Some of the costs may be recovered from subcontractors and consultants that worked on the projects but this would take a long time with no certainty about how much might be recovered, Watkin Jones said.
The company's shares fell 2.3% to 151p at 14:52 BST.