Watches of Switzerland slides as Q3 sales miss estimates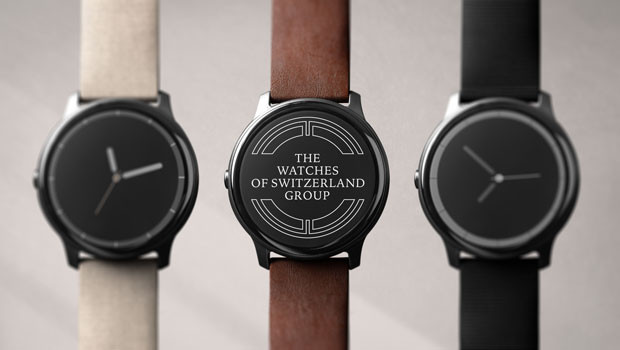 Watches of Switzerland reiterated its full-year guidance on Thursday as it posted a jump in third-quarter revenues amid solid demand, but shares in the retailer tumbled as results missed expectations.
The company said Q3 revenues rose 17% on the same period a year earlier to £407m, while revenues for the nine months to 29 January were 25% higher at £1.17bn.
Its performance in the third quarter was underpinned by luxury watches, sales of which rose 22% to £340m, representing 84% of revenues. This was driven by an increase in average selling price and volume and Watches said demand in the category continues to exceed supply.
Meanwhile, Q3 sales of luxury jewellery dipped 2% in the same period a year ago to £41m, as the company continues to focus on full-price sales, with average selling price increasing in the quarter.
UK and Europe sales were up 7% in the third quarter to £238m, while US sales rose 36% to £169m.
Jefferies, which rates the stock at 'buy', said the third-quarter numbers were a "modest miss versus consensus which was driven by the US". Consensus expectations had been for group reported sales of £425m and UK and Europe sales of £245m.
US sales fell short of Jefferies' estimate of £180m.
Chief executive Brian Duffy said: "Demand remains strong and continues to exceed supply, with client registration lists growing. We exited the quarter with good momentum and are pleased to reiterate our full year guidance.
"Our expansion into Europe continued with the opening of our fifth mono-brand boutique, with Omega in Stockholm in the third quarter. Early trading remains positive, and we are excited to open our first mono-brand boutique in Dublin with TAG Heuer later this month.
"Looking ahead, we remain confident that our strategy will further enhance our leadership position as we continue to deliver on our Long Range Plan objectives."
For the full year, it continues to expect revenue of between £1.50bn and £1.55bn, adjusted EBITDA flat to 0.5% higher, and adjusted EBIT of £163m to £175m.
At 1005 GMT, the shares were down 8.8% at 921.50p.