Warren East quits as Rolls-Royce posts profit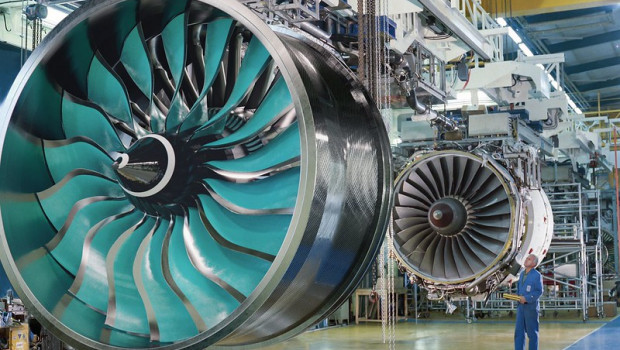 Rolls-Royce said Chief Executive Warren East would leave at the end of 2022 as the company swung to an annual operating profit and published an upbeat outlook.
Operating profit for the year to the end of December was £513m compared with a loss of £1.97bn a year earlier as revenue dipped to £11.22bn from £11.49bn. Rolls's pretax loss shrank to £294m from £2.8bn.
Rolls said it expected to achieve positive cash flow in 2022 after two years of burning cash during the pandemic. The company reported a free cash outflow of £1.44bn - better than market expectations and well down on the £4.18bn outflow in 2020.
"The positive momentum we are generating gives us confidence both in our expectations for 2022 and our future growth," East said.
East will leave after leading the engine maker for eight years during the most turbulent period in the company's history. He took over after a series of profit warnings and directed Rolls through the aviation industry's greatest crisis during the pandemic.
During his tenure, East cut thousands of jobs while dealing with continuing problems Rolls's Trent 1000 engines. He also had to cope with the effects of Brexit and was forced to raise more than £7bn to support the company during the Covid-19 crisis.
Rolls-Royce shares fell 13.8% to 101.61p at 08:47 GMT as investors responded to East's decision amid uncertainty caused by Russia's invasion of Ukraine.
Russ Mould, investment director at AJ Bell, said: "Even though markets were already in a bad mood because of war in Ukraine, shares in Rolls-Royce fell by even greater magnitude as investors reacted really badly to the resignation of CEO Warren East.
"East has been at the helm of Rolls-Royce for a comparatively long time and while progress may have been slower than the market may have liked, he was given the benefit of the doubt in a slow rehabilitation of the business. Longer term shareholders will hope East has at least laid the foundations for a more meaningful recovery as air travel recovers to pre-Covid levels."
Profit was supported by cost cuts and the absence of £1.3bn of one-off charges the year before that were mostly linked to the pandemic's impact on Rolls's civil aerospace business.
Civil aerospace revenue fell £491m to £4.54bn as defence income rose by £155m to £3.37bn and power systems increased £89m to £2.75bn. Civil aerospace was hammered during the pandemic by the unprecedented grounding of airline fleets worldwide.
Anita Frew, Rolls's chair, said: "Warren has led Rolls-Royce to a point where we have substantially delivered on our recent commitments to investors and are now firmly set on the path to a more prosperous and sustainable future."