Warm weather at Easter boosts Next sales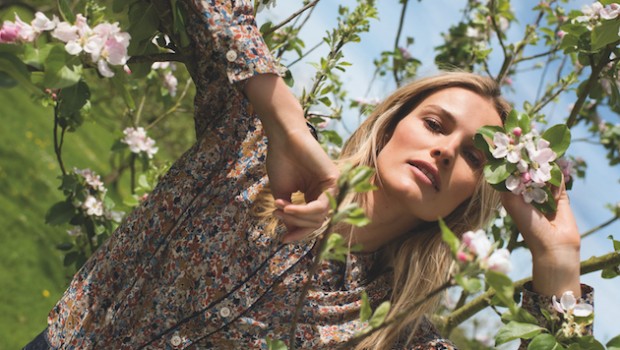 Next posted a rise in first-quarter sales on Wednesday as it said the unusually warm weather over Easter lent a hand.
Total full-price sales in the first 13 weeks to 27 April were up 4.5% on last year. This was ahead of the company's internal forecast of 3.1% growth for the first quarter.
The group said that as expected, it experienced strong sales growth during February because sales were hit by extreme winter weather last year. March was broadly in line with its forecast for the full year, while in April were better than expected.
"We believe this over performance versus forecast was mainly as a result of unusually warm weather over the Easter holiday period, which was particularly helpful to our retail stores," it said.
Retail sales were down 3.6% during the quarter, but this was offset by an 11.8% jump in online sales. Meanwhile, full-price sales were up 4% in Q1.
"We do not currently believe that the over performance of the first quarter can be extrapolated through to the rest of the year," Next said.
"The over-performance in the first quarter amounted to sales of around £10m. Given this is a relatively small number in the context of annual sales, we believe it is too early to revise our full year sales and profit guidance."
The retailer said it continues to expect group pre-tax profit of £715m for 2020 and an 8.5% drop in retail sales.
At 0850 BST, the shares were down 0.4% at 5,742p.
Broker Liberum said: "The sales phasing expectations for the year ahead will come up against tougher comps so there is no material change to central guidance and we leave our forecasts unchanged given it is still early in the year. Today's performance nonetheless speaks to the strength of the group's proposition, and to management's ability to execute a successful total retail strategy that sees its store estate supporting growth in the online business.
"At the same time, Next benefits from a strong balance sheet, good cash generation, a well-covered dividend and it has relatively low operational gearing vs some of its peers. The shares currently trade on a CY19E price-to-earnings ratio of 12.2x, which is below our view of fair value."
George Salmon, equity analyst at Hargreaves Lansdown, said: "The twin tailwinds of a sunny Easter bank holiday and the non-repeat of last year's big freeze has helped Next report some strong numbers.
"However, management are known for having a conservative approach to guidance, so we're not surprised to see expectations remain unmoved. And to be fair just one month is a long time in retail, so a lot can change between now and the end of the group's financial year in January.
"With the problems at Debenhams still fresh in the memory, it's too early to say things are looking up in retail generally. But Next remains a well-run operation. Its leases are typically short and as an early mover in the online space it's got a head start over rivals like M&S. We think it should be well-placed to roll with the punches should the high street's malaise continue."
RBC Capital Markets analyst Richard Chamberlain said: "While we don't expect much movement to consensus today, we see potential for sales and profit upgrades later this year if Next's sales momentum continues and it sees less retail operating deleverage than current guidance.
"We have an outperform rating on Next as we view Next as a strong online and cash returns story at a moderate valuation."